The operational ecosystems in which blockchain technology is breaking out are increasingly diverse. Providing its qualities, this technology allows the most diverse applications. In this opportunity we will talk about the network that drives the people of DomRider, who will also launch an ICO, combining a very complete proposal.
DomRider is a French startup created in 2013, specializing in "dropcatching". This technique consists of reserving recently deleted domain names (such as .com, .net and .fr) and selling them at auctions.
Finding and providing expired domain names with premium quality was the challenge that prompted Tristan Colombet to install DomRaider in the summer of 2013. The entrepreneur knew how to understand the importance of secondary market domain names and their extraordinary business potential. He began by creating a small team of developers tasked with designing an algorithm that could identify and purchase domain names immediately after they expired. This involved "capturing" domain names as soon as they become available, an activity popularly known as dropcatching, snap or backorder. Four years later, DomRaider is a hyper-growth startup.
With the corporate vision of providing a reliable and efficient service in the field, DomRider continues to innovate to become the first company in the world to develop decentralized auctions using a public blockchain.
With over 20,000 sales in its name, DomRaider is considered to be hyper-growth. Its team of 30 people speaks 7 native languages ​​and spreads across 3 countries, soon increasing to 5, and they continue winning prestigious clients who rely on their proposal to obtain the best domain names for their SEO, marketing or to protect their brands.
NEW ECOSYSTEM DEDICATED TO AUCTIONS
DomRider's proposal is based on an open source blockchain dedicated to the decentralization of real-time auctions. It will be transparent, reliable, adaptable and interoperable, without compromising speed. The DomRaider network is not only aiming to register auctions and offers. It is the core of a new auction ecosystem that aims to offer an innovative solution for all auction players worldwide.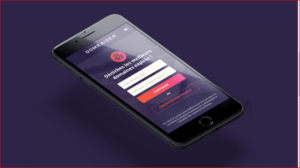 Live auctioneers, escrow, appraisal experts, delivery services and online auction providers will be able to join the network, provide their services and add value to the blockchain.
The DomRider´s ICO
The advent of blockchain technology is revolutionizing the world. DomRaider's ICO is a unique opportunity to join a generalized project that will mark a turning point in the auction industry.
DomRaider is launching its token, the DRT, to finance its growth and to push its blockchain auctions to a global sphere.
– Total amount: 1 billion DRT. Reference value: 1 DRT = 0,10 €
DRT will be negotiable in exchanges like Bittrex, Coinone and Huobi.
For more details, you can review the project's White paper.