Memecoins are not looking good this week. 
After several weeks of rallying, partly thanks to Tesla "technoking" Elon Musk's chaotic Twitter acquisition, popular dog-themed memecoins such as Dogecoin (DOGE) and Shiba Inu Coin (SHIB) saw sharps corrections.
DOGE and SHIB Fall
Fears over another meltdown, but this time, tied to billionaire Sam Bankman-Fried's FTX exchange and his trading firm, Alameda Research, gripped crypto-asset markets. The lingering concerns with respect to the firm's balance sheet have caused a bearish shift in sentiment as market players grow anxious over the ongoing FTX-Alameda drama and subsequent emergence of a potential Terra-like crypto collapse in near time.
This ensued a slew of corrections. Alongside major crypto-assets, memecoins recorded double-digit losses. 
As per data from CoinMarketCap, the OG memecoin – DOGE – fell from $0.11 to a low of $0.098 in the wee hours of Tuesday morning, declining by over 10%. It has managed to recover by a meager 2% and is currently trading at $0.10.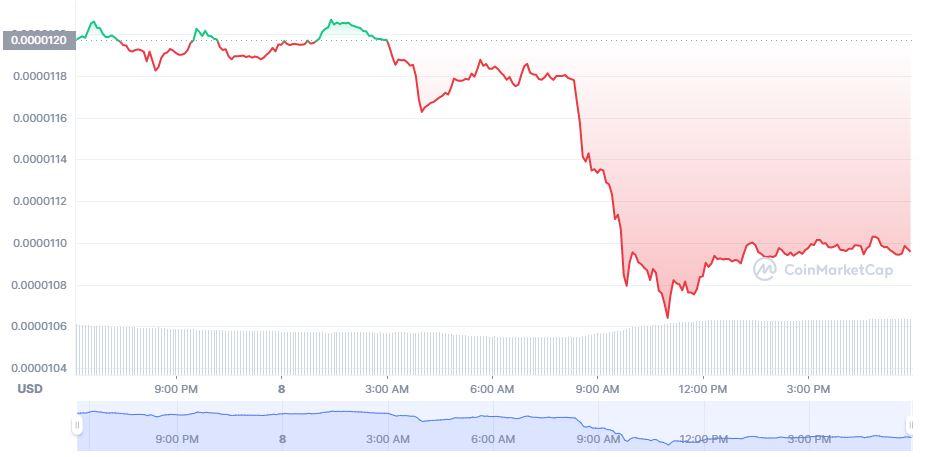 Despite the losses, Dogecoin has managed to retain its position in the leaderboard and was currently the eighth-largest crypto-asset by market cap. The same cannot be said for its rival, SHIB, even as the price of the two tokens continued to be strongly correlated. In fact, the latter slid to the 14th spot. 
The downfall was triggered by the brutal shedding of over $40 billion by the wider crypto market. SHIB also suffered a similar fate after declining by over 16% during the same period. Closely following DOGE's trajectory, SHIB too underwent a mild recovery of 2% since hitting the daily low.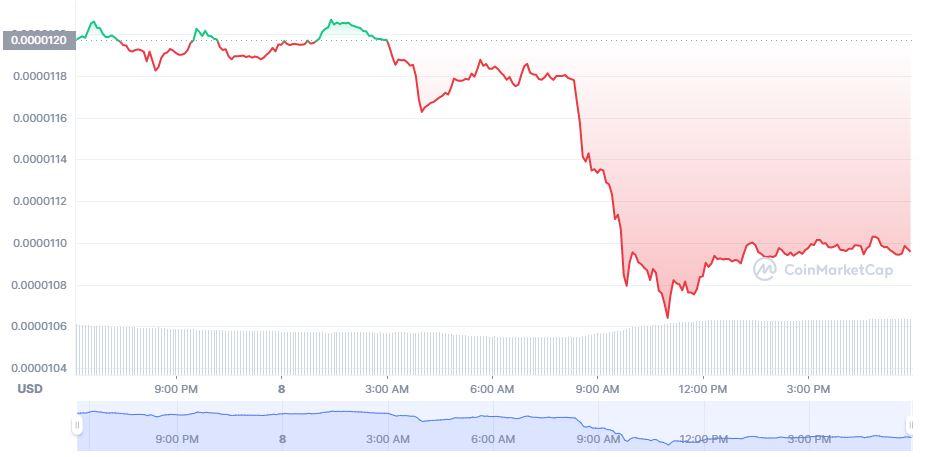 The trading volume of the two memecoins, on the other hand, has been on an uptrend. Dogecoin's 24-hour trading volume was up by 35.5% to over $2 billion while that of Shiba Inu Coin stood above $481 million after an increase of nearly 12%, as per CMC data.
Getting Ready for the Bull Run
The latest drawdown may have wiped off much of the monthly gains for both DOGE and SHIB, but former US congressional candidate-turned-entrepreneur, and founder of Gokhshtein Media, David Gokhshtein is bullish on the two. 
Everyone is beefing and I'm like thinking $DOGE and $SHIB going to go parabolic during the next bull run.

— David Gokhshtein (@davidgokhshtein) October 20, 2022
In a recent tweet, Gokhshtein said that Dogecoin and Shiba Inu may go parabolic in the next bull run. After being bullish on DOGE since last year, the founder expressed his regret for not investing in SHIB early. He had earlier highlighted that the two memecoins have been instrumental in bringing retail investors into the market.