Non-fungible token (NFT) space is not looking behind as more and more celebrities are joining this blockchain-enabled market. The Grammy-nominated DJ Steve Aoki is the latest celebrity who touts NFTs and Web 3 as the next big thing in the music and art industry.
According to a recent publication by Bloomberg on Tuesday, April 5, in a conversation with Bloomberg at the NFT LA conference in Los Angeles, California, on Wednesday, March 30, 2022, American DJ Steve Aoki said that he had made more money selling music NFTs than he did in 10 years of making music.
DJ Steve Aoki Believes NFT and Web 3 in Music is Unstoppable
DJ Steve Aoki has been part of the music industry since 1996. He is known for popular remixes of songs. Outside of music, the primary part of his business is investing. Some of his prominent investments include late-stage investing in Uber, Pinterest, Spotify, and SpaceX.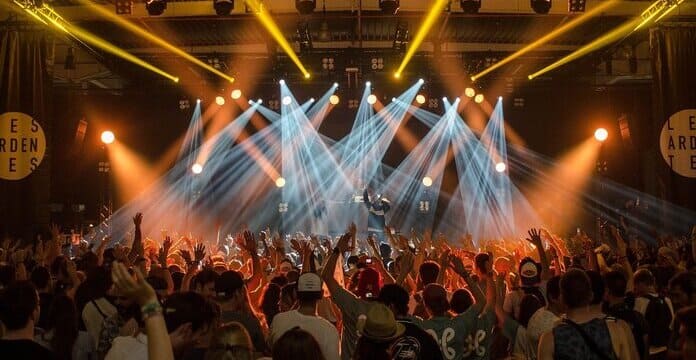 He got into the crypto space in 2018 and is now fully involved in this space. As an artist, Aoki has been in the NFT space for a few years and wants to see these unique assets transform the music industry. He came to know the real power of NFTs when he made more money from his NFT sales in the past year alone than he has from six albums over the past decade. Aoki made $888,888.88 on the sale of his "hairy" NFT last year.
Impressed by the impressive growth in his music earnings through NFTs, as a keynote panelist at the NFT LA conference, DJ Steve Aoki said that no one could now stop NFT and Web 3 to be embraced by the music and art industry as they gave artists more control of their work.
A0K1VERSE Platform
Steve Aoki's engagement with the non-fungible tokens (NFTs) world is not now only limited to selling music NFTs. Realizing what NFTs and decentralized technologies can bring to the music industry, he is also building his own NFT platform, A0K1VERSE, in collaboration with other artists such as Snoop Dog.
A0K1VERSE is much more than a simple NFT project that mints NFTs. As the name suggests, the project is meant to be part of the metaverse. According to Steve Aoki, A0K1VERSE is a membership club where members can:
Members can get everything from presale access to free mints on my NFTs, access to friend & family NFT projects, concert tickets, physical & digital collectibles along with an array of real world and metaverse experiences all token gated through membership.

— Steve Aoki (@steveaoki) January 27, 2022
"Get everything from presale access to free mints on my NFTs, access to friend & family NFT projects, concert tickets, physical & digital collectibles along with an array of real-world and metaverse experiences all token gated through membership."