Digital crime pretends to shield itself in bitcoin to get away with abusing others. It is the case that goes through Disney, who announced that hackers threaten to launch one of their movies unless a bailout is paid in bitcoin currency. This has unleashed once again a burst of media attention directed at digital coins as a tool for nefarious acts.
Disney CEO Bob Iger said that the film company has no intention of pay the ransom demand and is working with US federal authorities on further investigation. He confirmed that the hackers had demanded that the bailout should be paid in bitcoin and that the movie would be released online in a 20-minute parts series if the claims were not met.
Although Iger did not name the film, several media reports that it is Pirates of the Caribbean: Dead Men Tell No Tales, the fifth installment of the series with star actor Johnny Depp.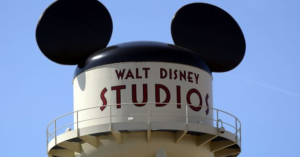 Security experts are trying to figure out how the violation occurred, probably evaluating whether it was the result of poor IT security protocols by Disney or a human error. Nevertheless, the use of bitcoin as a rescue strategy seems to be growing in popularity among cybercriminals, as is the case with the WannaCry attack that has recently caused a stir around the world.
As a result, new questions are raised about whether attention should be directed solely to bitcoin as the source of these attacks. However the opinion of experts suggests that it is a little security. Good encryption mechanisms and cryptographic communication tunnels are not being used. So at some point, systems are compromised, and data is stolen.
On the other hand cybercriminals are using bitcoin not because it is truly a threat, but because it is simply an easier way these days to receive payment and hide their clues.
In any case the use of digital coins lends itself to any type of illegal activity due to certain characteristics of anonymity and untreaceability. They represent a challenge for security in general, but this is a challenge that must be understood assertively, resulting in benefit to the entire ecosystem of digital coins and their users.