According to a news article published by Reuters on November 15, Kenneth Blanco, the director of the United States Financial Crimes Enforcement Network (FinCEN), said that all the crypto services providers such as digital asset exchanges and wallet service providers had to strictly follow the anti-money laundering laws and share information about their customers.
The Financial Crimes Enforcement Network (FinCEN) is a bureau of the United States Department of the Treasury to fight against the domestic and international money laundering, terrorist financing, and other financial crimes.
The FATF's travel rule, latest addition in anti-money laundering laws, requires exchanges and other virtual asset services providers (VASP) to collect and transfer customer to counterparties if the amount involved in the transaction is $3,000 or higher.
Kenneth Blanco, speaking at a conference hosted by Chainalysis, a New York-based blockchain analysis company, said that travel also that the so-called travel rule also applied to digital currencies and that the government expects crypto firms to comply. He said:
"It (travel rule) applies to CVCs (convertible virtual currencies) and we expect that you will comply period. That's what our expectation is. You will comply. I don't know what the shock is. This is nothing new."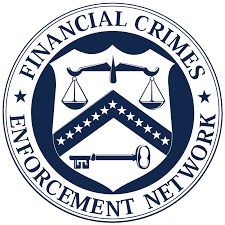 The travel rule was first introduced by the US Financial Crimes Enforcement Network (FinCEN) in 1996 for all traditional financial institutions and then, in March 2013, was expanded to crypto exchanges as well.
In June, earlier this year, Financial Action Task Force (FATF) also emphasized on virtual asset services providers (VASP) and its 37 members countries to comply with the rule giving its members the time of 12 months to implement these standards with a review set in 2020.
Blanco further noted that the FINCEN has been conducting investigation regarding the compliance of travel rule. He added that mostly, it was cryptocurrency exchanges that were found violating this law.
On October 21 , 2019, speaking at the University of Georgetown, he said that anti-money laundering (AML) laws also apply to cryptocurrencies just like everyone else. He stated at that time:
"There is a reason you want to know. The person on the other side of that transaction. They might be dealing in some kind of illicit activity. Whether it is opioids or human smuggling on the other side, you want to know who that person is."
As Crypto Economy reported on September 17, 2019, the Malta-based exchange OkEx delisted five privacy coins that included Monero (XMR), Dash, Zcash (ZEC), Horizen (ZEN) and super bitcoin (SBTC) as they were unable to comply with the FATF's travel rule.