It has been a big year for DeFi.
Owinng to the increased interest in the space, decentralized finance saw a significant acceptance. Malicious entities saw a massive opportunity as the hype exceeded expectations.
According to a prominent bug bounty and security services platform, Immunefi, the volume of crypto funds lost by the users in the community due to hacks and scams in 2021 has grown many times since the previous year.
DeFi Hacks Breaks Previous Records
The crypto and DeFi ecosystem suffered a staggering loss of over $10.2 billion last year. Hacks, located vulnerabilities and errors in the DeFi protocols accounted for over $2.66 billion. More than $154 million were lost in the first quarter, $655 million in the second quarter, $3,10 billion in the third quarter, and $753 million in the fourth quarter.
To put things into perspective, across 123 attacks in 2020, nearly $4.38 billion was lost from the Web 3 market.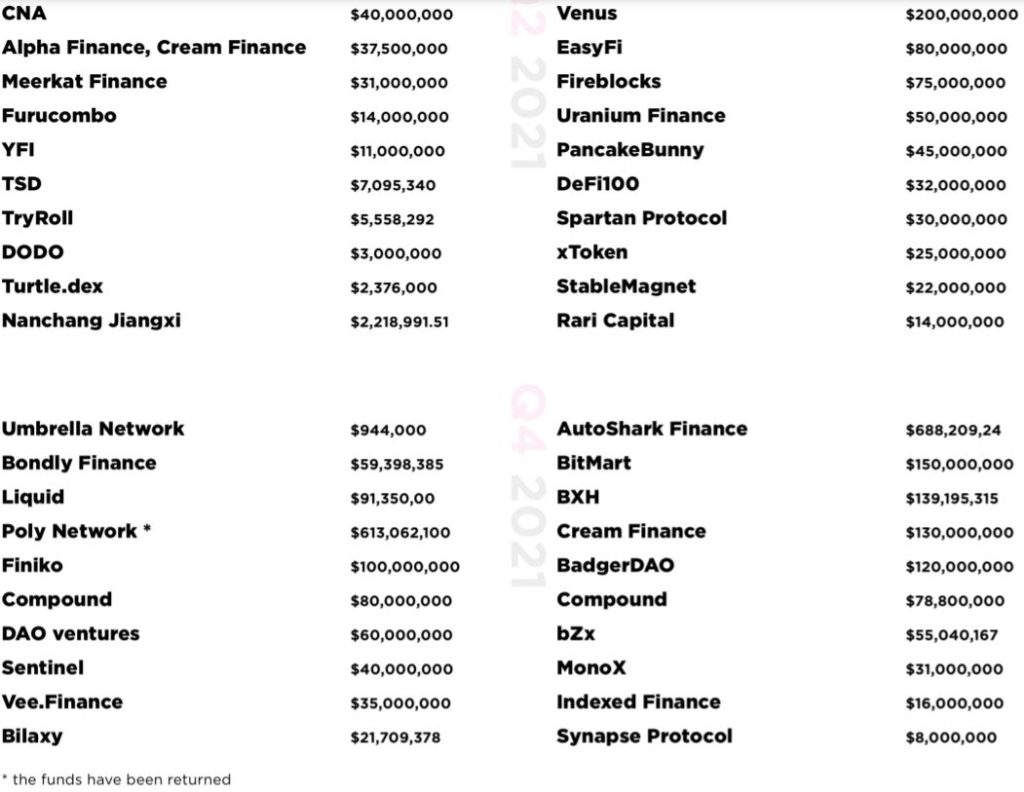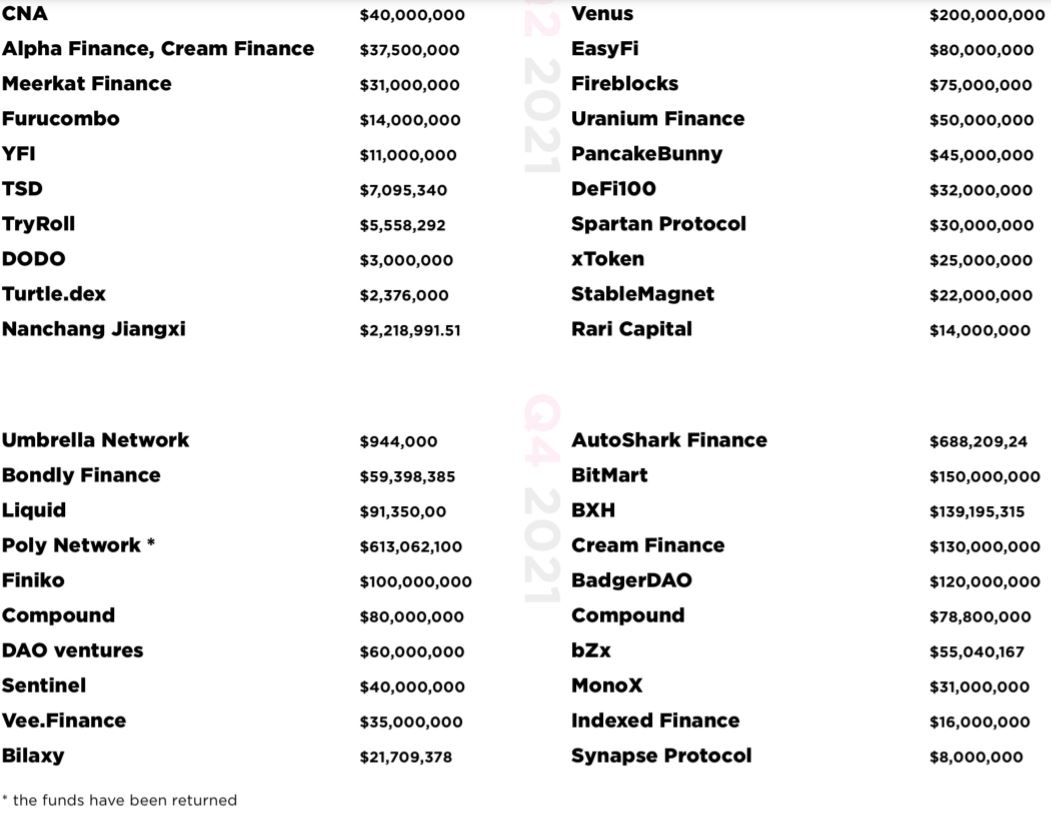 Investor Woes
DeFi is undoubtedly a rapidly growing sector of the crypto market. Its appeal comes from the very fact that it aims to eliminate middlemen, such as financial institutions. With the rising popularity, unclear regulatory climate, indifferent lawmakers, there are many loophools at play in addition to the technical and security aspects.
Talking about the crime rate in decentralized finance space, Chainalysis stated in its annual Crypto Crime report-
"DeFi is one of the most exciting areas of the wider cryptocurrency ecosystem, presenting huge opportunities to entrepreneurs and cryptocurrency users alike. But DeFi is unlikely to realize its full potential if the same decentralization that makes it so dynamic also allows for widespread scamming and theft."
In terms of technical aspect, one tiny flaw, vulnerability or a bug in a dedecentralized finance protocol can be merciless. According to Robert Leshner, founder and CEO of DeFi firm Compound Labs, newer, more complex, and novel systems can bring about high-scale technical risks.
Any random dev can comes up with a DeFi initiative without any audit. This is a major cause of concern, especially for investors who are seeking to pour in capital and may not understand the vulnerability of the protocols. A thumb rule that should be followed regardless – do not invest the money you cannot afford to lose.
There are major security gaps that the industry needs to address in the coming days. Many experts believe that unlawful activites will reduce as the space moves increasingly toward regulation.