Dash cryptocurrency is ramping up its adoption metrics across the world, not just in Latin America where most of its efforts have really paid off. In the latest attempt, Dash has scored a partnership with global e-commerce service provider IQ CashNOW, which will allow more than 1,000 merchants in partnership with IQ CashNOW to now integrate Dash to their acceptance lists.IQ CashNOW has merchants across Europe and America in countries such as Austria, Greece, Spain, Italy, Turkey, Ecuador, and the United States. In addition, the company also runs more than 250 cryptocurrency ATMs which, following this partnership, will now be dispensing Dash coins to its users.
In a statement, Dash Embassy CEO Jan Heinrich Meyer said that;
Dash is now available to more people than ever. This partnership not only puts Dash and IQ CashNOW closer to their shared mission of driving global adoption of cryptocurrency, but it also makes transactions faster and cheaper for merchants across key countries and regions already seeing tremendous crypto growth.
Dash Embassy was the entity that is responsible for spearheading the negotiations on behalf of Dash in this partnership.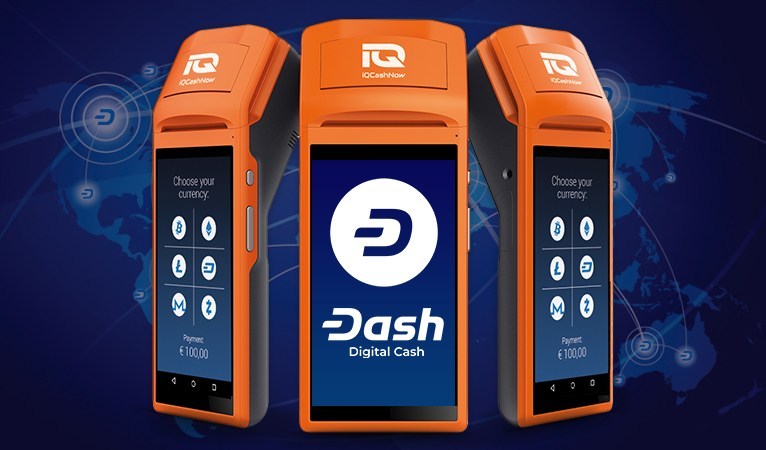 IQ CashNOW CEO Gerald Wirtl couldn't agree more with Meyer's statement saying that Dash has three distinct features that appealed to his company's vision and mission. He said;
Dash was an attractive addition for IQ CashNOW because it's capable of settling transactions instantly. Low fees, transaction speed, and security are all core elements to our customers and towards driving broader adoption of cryptocurrency, and we feel Dash is a perfect fit.
Dash has recently released its Chainlocks feature that ensures the security of the blockchain. It's an innovative solution that allows Dash users to send and receive Dash coins instantly and have the coins available for spending immediately without compromising the security of the blockchain. In addition, Dash has extremely low transaction fees and the confirmation times are very fast. This makes the Bitcoin inspired network to appeal to most merchants and POS terminal companies such as IQ CashNOW.
AnyPay, a US-based cryptocurrency payment provider has revealed previously that Dash is one of the most used cryptocurrency of choice by its users. As many as 76% of all transactions through its platform are attributed to Dash users. AnyPay supports most of the other popular cryptocurrencies such as Bitcoin, Ethereum and Bitcoin Cash but Dash, is the most popular on this particular interface and it's easy to see why. As outlined by Wirtl, Dash provides some of the most appealing features to e-commerce clients as well as payment processors: speed, security, and cost-effectiveness.