The CEO of famous blockchain analytics company CryptoQuant, Ki-Young Ju, recently tweeted that a Bitcoin sell-off is not possible. The CEO states that the number of Bitcoin that whales store on exchanges has been lowered in recent months.
This potentially indicates that 'big players' are unwilling to sell their cryptocurrencies at the time being. Combined with the bullish outlook the market provided this week, it is entirely possible for the bull run to continue.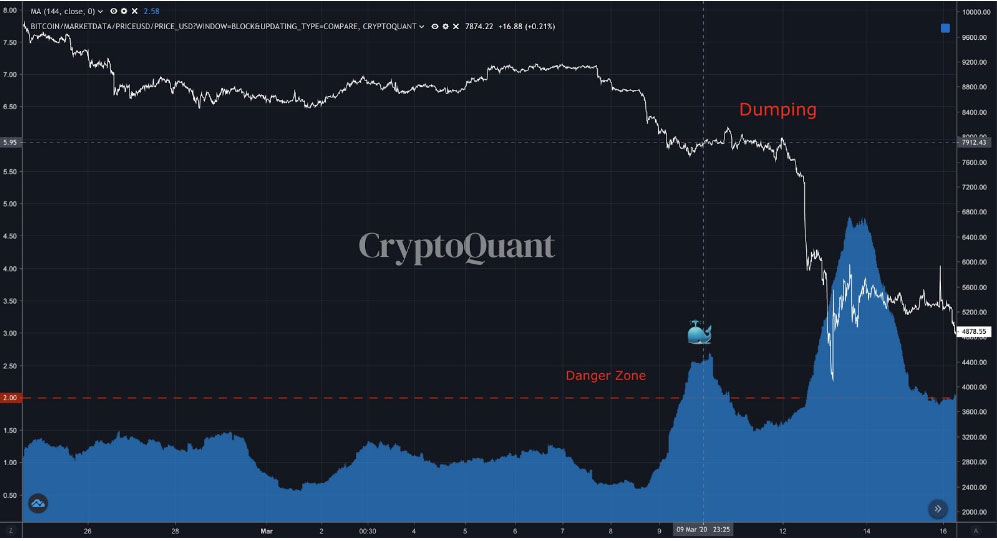 CryptoQuant statistics showing 'All Exchanges Inflow Mean' reveal that whales became inactive on exchanges. According to the CEO, an inflow above 2 BTC is dangerous for the market, and based on the current data, investors are safe. The last time the indicator stepped above 2 BTC was on March 9. A few days after that, the entire cryptocurrency market crashed together with stocks.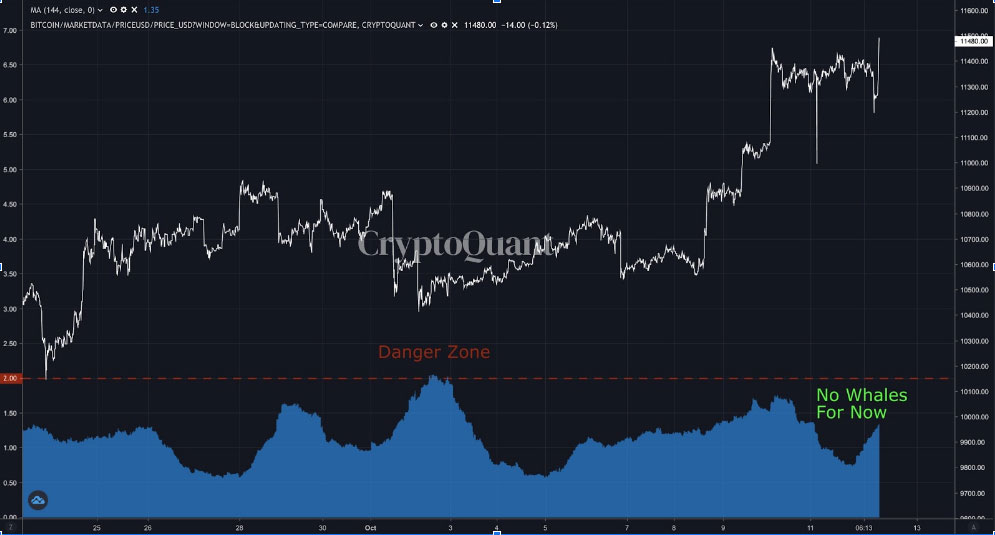 However, despite not being at the 'danger zone', data does show that we are headed for it. At the time of writing, the indicator reached almost 1.5 BTC. The last time we were this close was on October 1, when the market plunged following BitMEX and CFTC news. The flow of whale activity implies that, while there is no immediate danger, the market can still dump in the following weeks.
Technical analysis on higher time frames shows us that Bitcoin is in a bullish trend. Based on the chart below, we can see that the ongoing weekly candle tapped monthly resistance. The resistance predates two important bull runs, one in 2017 and the other in 2019. A weekly close above that line would confirm further bullish continuation. However, a strong denial at the top would result in BTC being range-bound.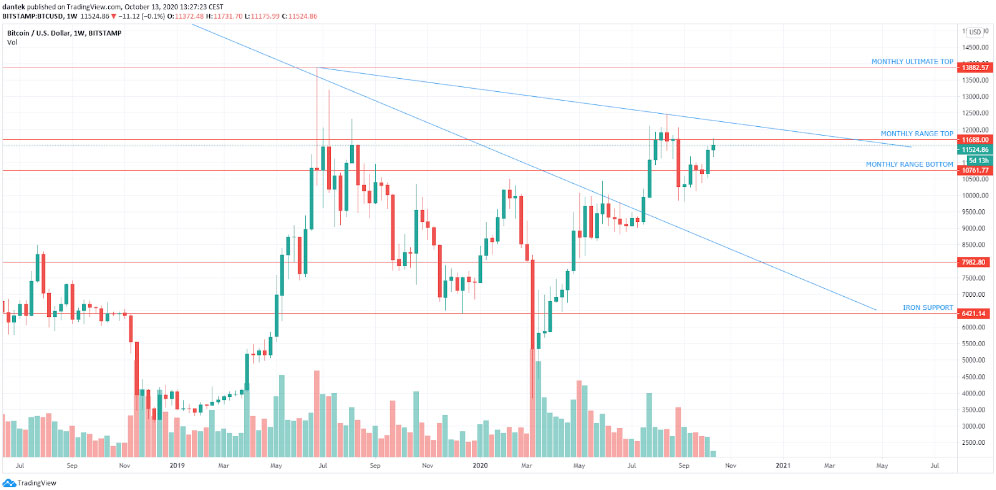 Where did selling pressure disappear?
Both September and October had events that provided an uncertain background for the market. In September, CryptoQuant revealed that miners contributed to a minor market sell-off, which led to a 3% price decline. In October, the court order against BitMEX resulted in a more radical price decline. Since the event, 50,000 BTC in total left the exchange.
However, Bitcoin bulls proved their strength and pushed the price to older highs. Despite this, experts still wonder where the selling pressure disappeared. Notably, statistics reveal that BitMEX is not a strong market participant as it used to be.
In the futures and derivatives section, the market share of BitMEX fell considerably compared to other exchanges. Newcomers such as Deribit and FTX took the market by storm in the last year. Moreover, the fact that BitMEX plans to feature new KYC measures does not help their case.
---
If you found this article interesting, here you can find more Bitcoin news