Cryptocurrency has found use in anonymous crowdfunding for victims of sexual assault who do need to raise funds without having their identities revealed.
Ordinarily, the conventional crowdfunding platforms such as GoFundme and Kickstarter require that individuals raising funds submit some form of ID with which they could be linked to the fundraising project.
There are no guarantees that the privacy of such individuals will be protected. However with the crypto-based fundraising as demonstrated by Seed, a lady who could not work because she was sexually assaulted was able to raise $500 in three weeks as support.
Using Seeds, an Ethereum based token platform, the victim could raise the fund without connecting her bank account or submitting an ID. Interestingly, the only person that knows the identity of the lady is Rachael Cook, the CEO of Seeds.
Rachael who herself was a victim of sexual attack said,
"We have to let people know that this is available and that people can use it without feeling uncomfortable…We want to fill that gap."
She said that most victims of sexual attack are unwilling to speak up and ask for help. This has made them suffer in silence and in certain cased they had continued working at the places they faced the harassment because they could not afford to quit work due the absence of an alternative.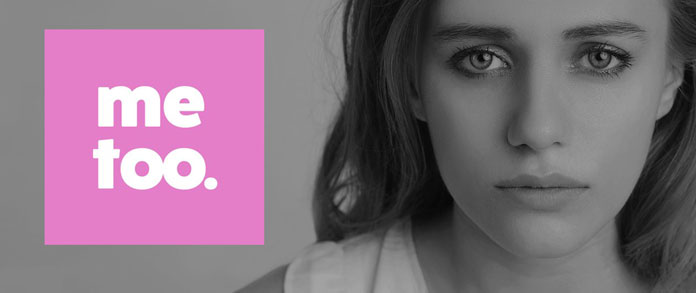 The project which is called Metoo# Movement is meant to support women who have been through sexual harassment without letting them go through the process of exposing their IDs to anyone who need not know.
"Survivors have trouble giving themselves permission to ask for money," Cook said. "The next logical extension I saw in that [#metoo] was we need to talk about how this economic [crypto] system can meet this need."
Roya Mahboob a Bitcoin advocate recently helped an Afghani woman obtain a costly divorce by discreetly helping her generate the funds she needed using crypto.
From Kuala Lumpur to Ethiopia, Sydney to Montreal, more women are learning that they have options with which they can make their lived better and be free from abusive relationships.
"Being financially stable was the key reason why I was able to leave [the abusive husband]," said a woman who survived domestic abuse (who spoke on condition of anonymity). "Survivors, like other disadvantaged folks, lack wealth-building vehicles."
She maintained that, "The main reason why women stay in abusive relationships is because they are dependent upon their partners."