The crypto market is drowning in deep red after losing around $70 billion over the last day. Its total market cap stands at $912 Billion. Bitcoin and almost all altcoins shed their value. The most popular crypto token, Bitcoin lost track after touching the $20K mark on September 27. The coin witnessed high trading volumes while briefly exceeding $20,000.
However, it has lost over 7% in the last 24 hours to fall below $19,000. The coin has posted a new weekly low after falling overnight. At the time of writing, Bitcoin is trading around $18,900, and its market cap has fallen below $360 billion. The latest slump of Bitcoin and other crypto coins has come as a major setback for the struggling crypto community, as it was hoping for relief.
Crypto Falls Amid Selling Pressure and Underperforming Stocks
As soon as Bitcoin posted a high of $20,300 on Tuesday, there were reports of large sell orders around the $20K mark. The increasing selling pressure and FUD caused a panic in the market. This led to a major degradation in Bitcoin's price. Several altcoins followed the trajectory of Bitcoin. Ethereum has gone below $1,300. Moreover, XRP, DOT, MATIC, and SOL have also posted significant losses.
On the other hand, the performance of the stock market also led to a sudden decline in the crypto space. Stocks slid down after trading marginally higher on Tuesday morning. The increasing correlation between crypto and stocks meant that the jitters were felt across the crypto market as well.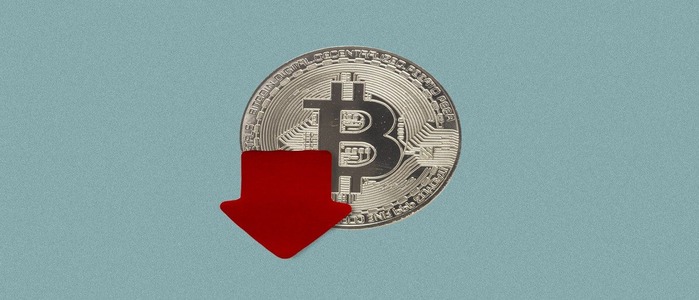 As a result, investors have continued to struggle. Most of the cryptocurrencies are trading in a tight range, making it nearly impossible for traders to recover their losses. Moreover, swift changes in the market have led to the liquidation of many investors.
Many consumers hoped for a comparatively bullish fourth quarter. However, the end of the third quarter is already hurting them more. Historically, October has proven to be bullish for crypto. But this time, October will have a huge task to replicate its performance of last year.
Moreover, experts believe that the monthly closing candle of Bitcoin is of critical importance for the overall market. They also hoped that the bear cycle is bound to end soon if history repeats itself. But external factors like the US interest rates and global economic conditions will continue to influence the market.