A brief moment of spring for the crypto market as Ethereum (ETH) along with other major altcoins increased to trade in green. Bitcoin (BTC) gained marginally, although trading far below its record high of $69,000 it had hit in November last year.
A palpable relief in the cryptocurrency market as the global cryptocurrency market cap recovered 4.96 per cent in the last 24 hours after falling below $900 billion. According to CoinMarketCap, the total crypto market cap is $910.73 billion while the global crypto market volume was $108.83 billion, up 9.80 per cent over the last 24 hours. Despite the rate hike by Fed, the crypto market has signalled a rally.

Bitcoin's Long-term Optimism is Conspicuous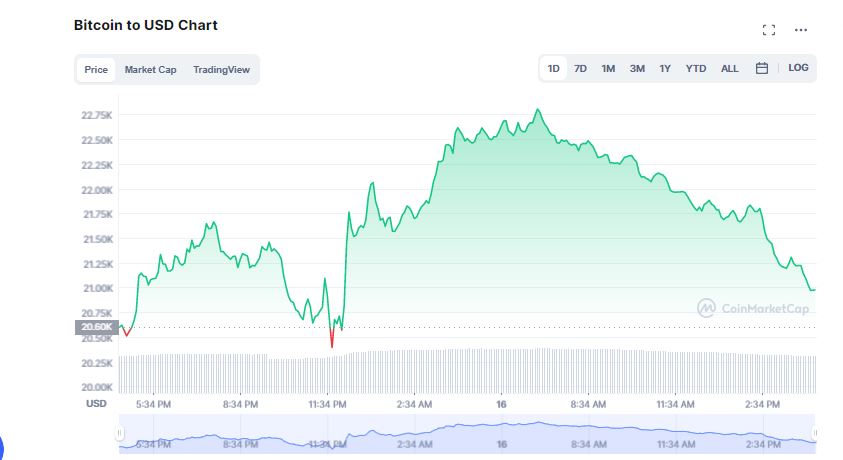 Bitcoin (BTC) increased 1.77 per cent in the last 24 hours to currently trade at $21,026. On June 15, the bellwether token plunged to an 18 month low, shrinking below $21K. BTC witnessed a massive downturn as investors shunned risky assets in anticipation of sharp rises in interest rates to tackle rising inflation. However, the world's largest digital currency's dominance noted a slight decrease of 0.25 per cent over the day to 44.42 per cent. 
Leading Indian cryptocurrency exchange, CoinDCX, explained that consumers are still bullish on cryptocurrencies, especially, Bitcoin (BTC), as it climbed to trade in green after a tumultuous past couple of weeks. The firm added that the bearish momentum will however continue in the near short term as investors have adopted a wait-and-watch stance since the early indicators are in the red. In a sttement, CoinDCX wrote,
"Despite the bearish market, the slight recovery is evidence of continued optimism of the long-term value of digital assets."
The Crypto Market Cools Off Briefly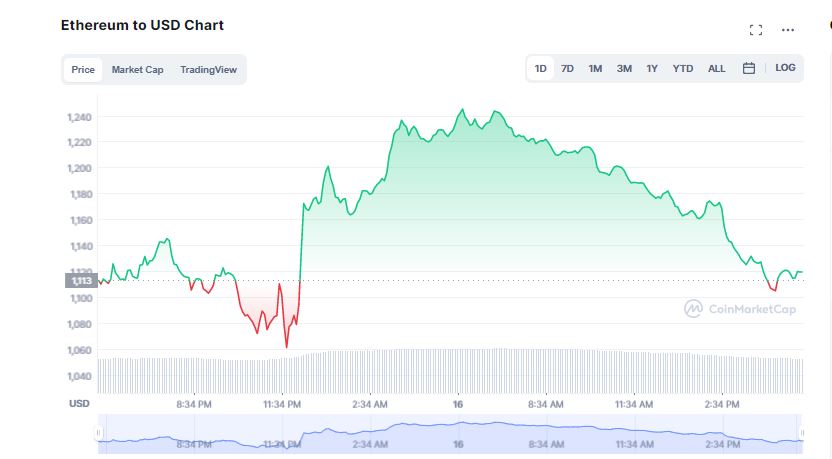 Ethereum (ETH), too heaved a sigh of relief after dipping almost 75 per cent of its November 2021 all-time high. The second largest cryptocurrency has surged over 3.50 per cent in the past 24 hours to $1.105. In order to gather further momentum, ETH needs to test psychological resistance at the $1,350 mark. ETH's support level is forming at $1,009. Any movement below it may cause the coin to slide further into the three-digit territory.

Other crypto performance also improved as Stellar, Uniswap, XRP, Tether, Solana, Polkadot, Avalanche, Polygon, Chainlink, Terra Luna Classic, Cardano, Litecoin, and Tron prices were trading with gains in the range of 4-17% over the last 24 hours. Dileep Seinberg, founder and CEO, MuffinPay, a crypto-fintech platform, said,
"I strongly think crypto will rise again. By August 2022, the bloodbath and crypto winter should be over. By December end or January 2023, Bitcoin may rise to an all-time high of $70,000."