In the wake of FTX's turmoil, the crypto lender, BlockFi has announced its decision to halt further withdrawals and transactions. The decision is directly related to FTX's lack of clarity. The current circumstances do not seem so good for the crypto exchange firm. Therefore, FTX made it clear that it would be difficult for them to continue business operations for a while.
— BlockFi (@BlockFi) November 11, 2022
Back in July this year, BlockFi offered a considerable number of employees buyout packages. It was done right after the firm reduced the total headcount by 20%. It is worth mentioning that these buyout packages were offered merely weeks after finalizing a $400 million loan with FTX. Their deal even included potential acquisition terms.
Back then, BlockFi stated that it had a very strong balance sheet that is well-positioned in an effort to safeguard long-term sustainability and stability. FTX's credit facility offered the firm an opportunity to have stronger access to capital and made its balance sheet much stronger.
BlockFi Suspends Its Operations
As of now, FTX is a direct subject of an investigation by a number of organizations. Based on what Sam Bankman-Fried stated, it is clear that the crypto exchange firm would halt trading any time soon. Similarly, he has even asked users to stop depositing as well.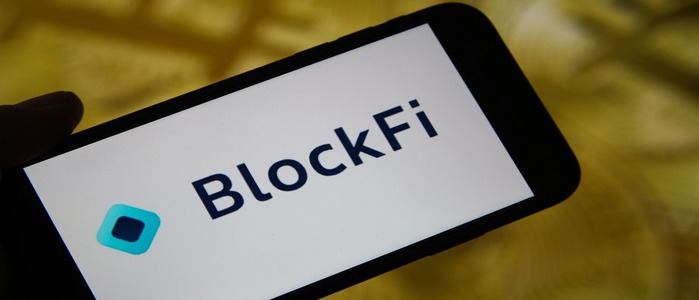 Regarding FTX's collapse, BlockFi took it to Twitter and expressed its take on the situation. The firm actually expressed its concerns and shock regarding the whole fiasco. The company mentioned that it was completely unaware of the situation and got to know about it through Twitter. Considering how a cloud of unclarity still looms over FTX's and Alameda's future, BlockFi has announced that continuing regular business operations has become difficult.
The firm mentioned how it prioritizes the best interests of both users and investors. Until the unclarity starts to settle down and the situation becomes more evident, BlockFi has taken the initiative of greatly limiting its platform activity. This even includes suspending client withdrawals.
However, the firm promised to share any new details as soon as possible. It has even urged its users not to deposit anything in both BlockFi Wallet as well as Interest Accounts. BlockFi always promised to be quick when it came to communication, but it is pretty much evident that the current scenario and communication would be much lesser than what both investors and shareholders are used to.