Cryptocurrency exchange, Crypto.com, is cutting down its global workforce by 20% owing to factors such as "economic headwinds and unforeseeable industry events".
The crypto industry is still reeling from the aftershocks following the spectacular collapse of Sam Bankman-Fried's FTX Empire. It is estimated that crypto companies have scrapped more than 1,600 jobs in the first two weeks of 2023. The bankruptcy of FTX battered the digital assets space wiping billions worth of dollars in investors and customer funds.
In addition, macroeconomic factors including rising inflation, jacked up interest rates by the Fed to combat inflation and geo-political tensions sparked by Russia and Ukraine exacerbated crypto woes.
Collapse of FTX Damaged Trust in Crypto
Today we announced the difficult decision to reduce our global workforce by about 20%.

— Kris | Crypto.com (@kris) January 13, 2023
On January 13, Crypto.com announced the mass layoffs as the digital assets sector continues to stagger from industry-wide challenges brought on by the collapse of FTX last year. The co-founder and CEO of the crypto exchange, Kris Marszalek revealed all affected employees have already been notified and added that the reductions were not related to their performance. Marszalek explained,
"We grew ambitiously at the start of 2022, building on our incredible momentum and aligning with the trajectory of the broader industry. That trajectory changed rapidly with a confluence of negative economic developments along with the recent collapse of FTX, which significantly damaged trust in the industry."
That means making difficult and necessary decisions to ensure continued and sustainable growth for the long term by making targeted reductions of approximately 260 or 5% of our corporate workforce.

— Kris | Crypto.com (@kris) June 11, 2022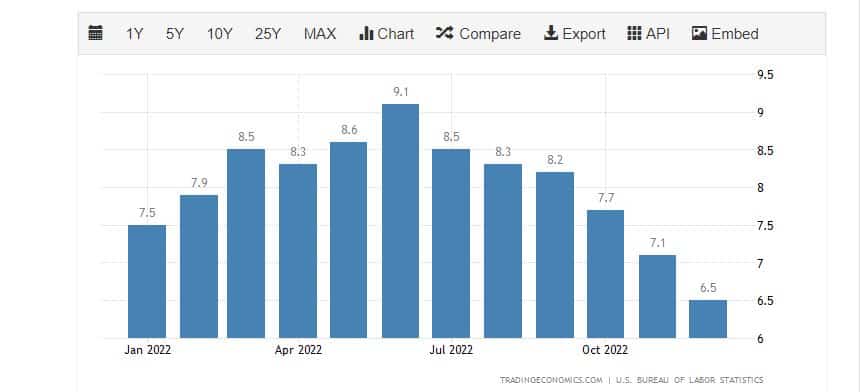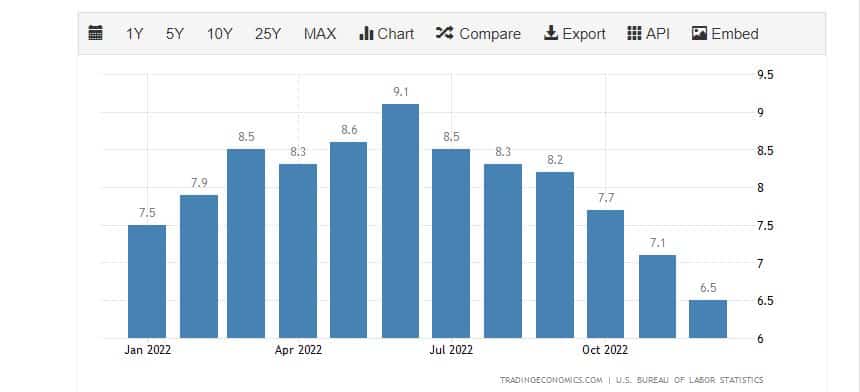 This move comes on the heels after Crypto.com axed 5% of its staff in June 2022. The company had laid off around 260 employees due to wave of economic downturn in the crypto industry amid the rising interest rates to tackle inflation. In June, inflation was at its peak hovering around 9.1%. However, last year, the crypto exchange partnered with several high-profile organizations within the sports industry.
Crypto.com had also spent millions of dollars on advertisements and sponsorships. The Singapore based crypto exchange had secured a number of regulatory approvals from various countries including United Kingdom, South Korea and Dubai.
 A String of Layoffs
The brutal crypto winter has continued to hit all corners of the industry, forcing some of the biggest companies in the sector to face severe liquidity crisis or annouce mass layoffs. On January 5, Crypto Broker Genesis slashed 30% of its workforce. The same day, Silvergate Capital (SI), a crypto-focussed bank, cut almost 40% of its total staff or about 200 employees after its shares tanked 41%.
1) Difficult decision made today, but tough times demand tough decisions. I have just announced plans to reduce our workforce as part of an ongoing re-organisation of the business as we move to refocus our efforts for the deepening bear market.

— Ben Zhou (@benbybit) December 4, 2022
In December, crypto exchange Bybit announced plans to reduce the company's headcount by 30% due to economic uncertainity. Meanwhile, othe crypto outfits such as Amber Group and Australian crypto exchange Swyftx axed 40% and 35% workforce, respectively.