Just a few days after raising $32 million on a token sale, the decentralized platform Umee announced the integration with Chainlink.
With this development, Chainlink is now the official oracle of Umee. According to the official blog post, by integrating with the price feeds, Umee aims to provide its users with price data of Cosmos' native token, ATOM, to help ensure that DeFi functions execute according to premium, aggregated market data.  
Umee-Chainlink
For the uninitiated, Umee describes itself as cross-chain decentralized finance [DeFi] hub. It essentially connects with the wider Cosmos and Web 3.0 ecosystem with the help of the Inter-Blockchain Communication (IBC) standard. This facilitates liquidity and functionality across Cosmos SDK DeFi to flow from various other chains through Umee and sets the stage for numerous use cases for decentralized applications [DApps].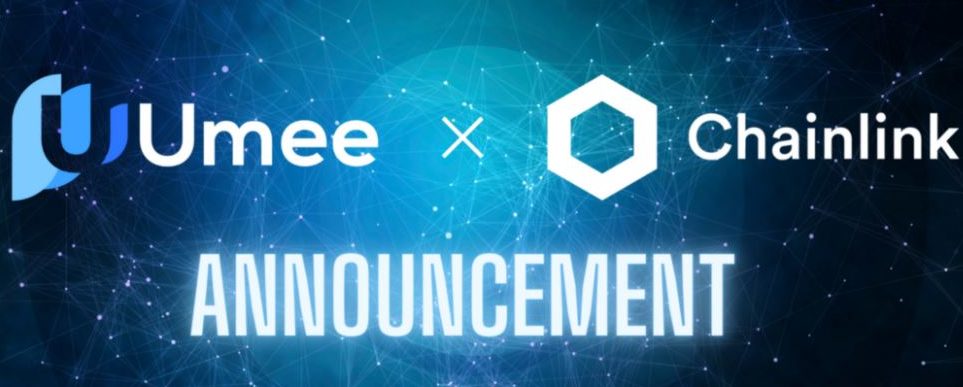 Umee revealed weighing up other blockchain oracle solutions before subsequently deciding on Chainlink and cited- high-quality data, secure node operators, decentralized network, transparency, the economy of scale as the potential upsides. The end of the platform is to connect the $100 billion worth of value built on the Cosmos blockchain with the rest of the decentralized finance space.
Following the development, Brent Xu, Umee founder, and CEO stated,
"Chainlink is the most reliable price oracle provider in the crypto space. With Umee's vision to be a base-layer cross-chain DeFi hub, we expect to have a full-scale integration with Chainlink to enable us to connect multiple blockchains, and integrating the ATOM Price Feed is just the first step on our roadmap."
Umee secures $32M in public sale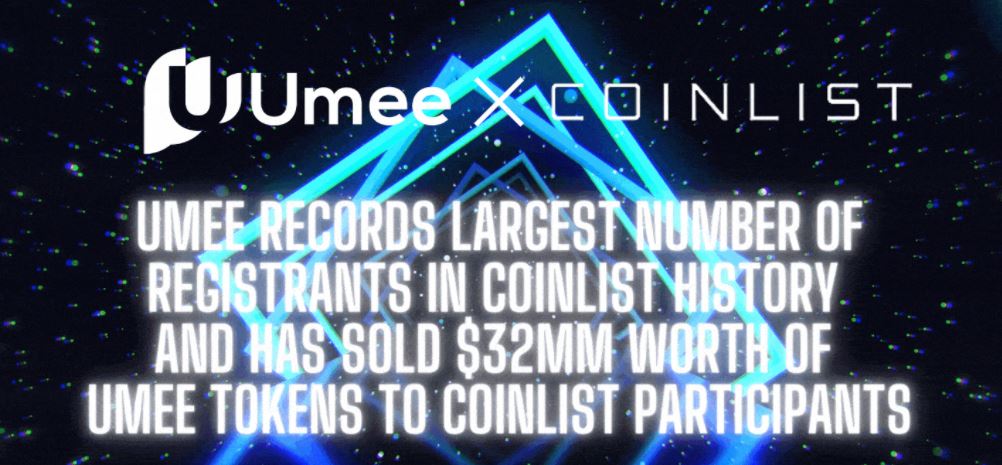 The latest announcement of Chainlink integration comes in the heels of Umee's token sale concluding with a record-breaking $32 million raised. According to reports, over 922K CoinList accounts had registered for UMM token sale's options 1 and 2, making it the highest in terms of a token sale on its platform. The fund secured is reportedly the 5th largest of its kind on CoinList all year. Other notable public sale rounds include – BitDAO [BIT] with $430 million, GuildFi [GF] that raised more than $139 million.
In June 2021, Umee had raked in $6.3 million in a private funding round which witnessed the participation from Polychain Capital, Alameda Research, Coinbase, CMS Holdings, etc.
The funds raised in the latest event will be deployed to foster the development and engineering teams. Additionally, the Umee has a few other releases in the coming days. First on its the – beta web app for the platform. Next up is the mainnet which is slated to go live by mid-February this year.