CQG, a Denver-based technology firm providing high-performance trade routing, global market data, and advanced technical analysis to businesses, has joined hands with a newly launched cryptocurrency exchange DVeX to offer its front-end trading solution to the exchange.
CQG announced the partnership in a press release published on February 4. According to the firm, they have collaborated to offer CQG front-end platforms to DVeX clients for cutting-edge trading tools and analytics, effective immediately.
CQG, founded in 1980, leads the industry in providing reliable data, superior decision-making tools, and order execution software with customer support that understands the trader. The platform have been helping companies solve business challenges by offering a number of solutions to commercial, broker, exchanges, Institutional trading firms and improve customer experiences since 40 years.
CQG offer front-end solution to new and emerging exchange. It is basically a trading software that exchange can deploy on their platform to improve customer satisfaction and reduce the cost of managing expensive infrastructure.
Alli Brennan, CQG chief of staff, on the new partnership, commented:
"CQG's suite of trading products, along with our connectivity to futures exchanges listing cryptocurrencies, gives DVeX customers consolidated access to more trade opportunities and the tools they need to make smart decisions. We're excited to partner with DVeX to reach new institutional crypto traders and offer an exciting opportunity to our existing network of customers who will have access to this important new marketplace."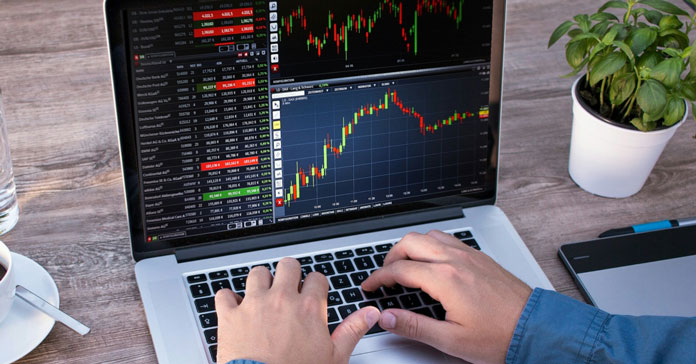 DVeX is cryptocurrency exchange launched under the umbrella of DV Trading and Independent Trading Group (ITG), a registered broker dealer in Canada. The exchange is built by institutional traders for institutional traders. Clients can trade multiple physical cryptocurrency pairs denominated in multiple fiat currencies using traditional trading applications, connect directly via its FIX or REST API, or simply use the DVeX Pro trading application.
The platform also offers segregated custodian services to protect clients asset through a 3rd party custodian wallet.
Dino Verbrugge, founder of DV Group, said:
"The DV team is excited to announce our partnership with CQG, which will enable DV to advance our vision of creating a true institutional trading environment for crypto assets. DVeX is now integrated with CQG's platform, streaming live, reliable and actionable cryptocurrency prices directly to CQG's clients, who will now be able to add DVeX as an additional venue to transact cryptocurrencies just as they would any other exchange."