Coinbase Commerce, a service launched in February 2018 by leading US-regulated crypto exchange Coinbase has recently enabled support for dollar-pegged Ethereum-based stablecoin USD Coin [USDC].
Coinbase Commerce is a service similar to PayPal that allows online merchants to provide their customers with the option to accept payments in cryptocurrency. As at the time of launch, the service was supporting on four digital assets including Bitcoin, Bitcoin Cash, Ethereum and Litecoin. USDC becomes the fifth asset to be included thanks to the latest Ethereum network-wide upgrade dubbed Constantinople that introduced a feature called CREATE2 to the Mainnet.
In a recent blog post, Coinbase Commerce software engineer Bojan Joveski provided details on how the service managed to integrate the USDC stablecoin to the service and why they did in the first place. According to the post, he said that:
CREATE2 is a very recent addition to the Ethereum ecosystem and it's very important because it enables workflows that were impossible or at least very impractical before… Now, developers can simulate interactions with the blockchain without deploying their [smart] contracts on there. This is very neat because it enables huge savings for cost.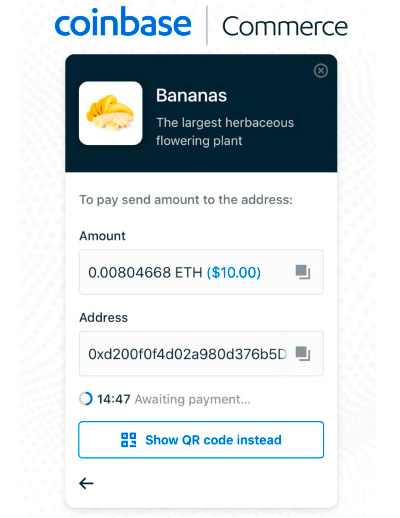 As opposed to the other Coinbase Commerce supported assets, the USDC has a stable value pegged to the US dollar currency. This means that the value of the asset does not fluctuate depending on the market conditions. High volatility has become a negative selling point to cryptocurrencies which often fluctuate prices violently sometimes losing as much as 20% of their value in hours. For businesses, this is extremely hard to deal with when accepting payment in such unstable assets. Joveski revealed in the post that:
Most merchants have expressed concerns with the volatility of cryptocurrencies given fiat-denominated business costs. To address this concern, the service released USDC support a couple of months ago, enabling a volatility-free way for our merchants to accept cryptocurrencies.
The CREATE2 feature of Ethereum allows Coinbase Commerce to 'reserve' an Ethereum address now with the intention of deploying a smart contract later that will be executed on the given address. This means that for customers of merchants, they can make payments to these addresses which only activate smart contracts when the payment has been confirmed on the blockchain.
Without CREATE2 … we would need to deploy to the blockchain in order to show you the address you can pay to. On the other hand [With CREATE2] I can show you an address that doesn't exist on the blockchain but that you can pay to.
Joveski explained.
With the addition of the USDC option for accepting payments, merchants will be more at ease as they accept payments based on cryptocurrencies.