Some might say that the "Coinbase Effect" is an exaggeration, but is that really the case? The Nasdaq listed SF-based cryptocurrency platform, Coinbase, is known for its dominance in the United States. The platform's exclusivity about listing digital assets can be one of the reasons behind its appeal.
So, what is Coinbase Effect? It's essentially a phenomenon that happens when the price of a crypto-asset sees a massive surge after being listed on the exchange. Considering Coinbase to be one of the largest crypto platforms in the world, it is not surprising that speculators expect enthusiasm in the market for newly listed tokens which can now be accessed by a widened audience of potential buyers and sellers.
COTI was no exception
Coinbase Pro announced that it will support the trading of COTI starting the 25th of August. It further stated that the trading is expected to begin on the 26th of August after the liquidity conditions are met. Soon after this, the price spiked more than 75%. The subsequent fall the very next day was equally abrupt and drastic as COTI's retraced its steps to $0.39.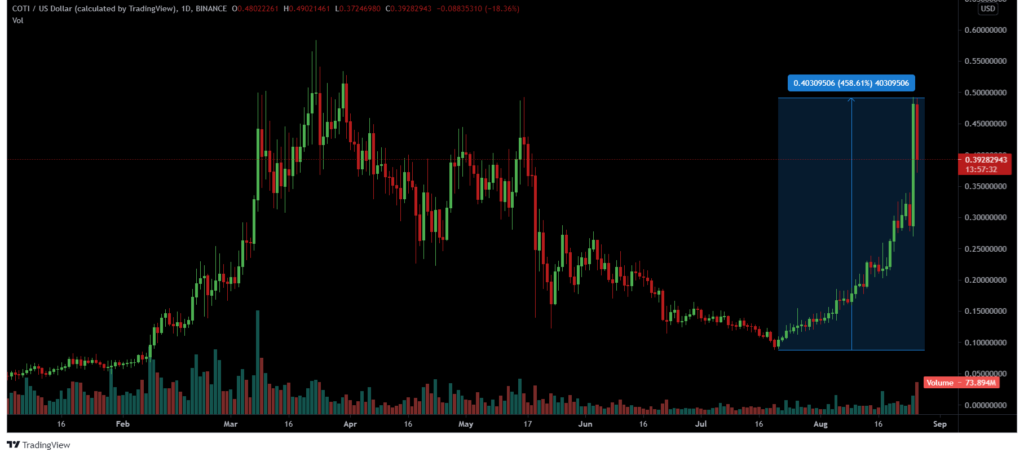 The digital asset had staged an impressive comeback even before the announcement. But post Coinbase Pro listing, the total gains since the July low's added to a stunning 450%.
A quick primer: COTI, which stands for "currency of the internet," defines itself as an enterprise-grade fintech platform that enables other organizations to develop their own payment solutions and digitize any currency to save time as well as money. It rolled out its version 3.0 for staking rewards, which authorized node operators to stake on the network, support liquidity and reduce circulating supply. A few months back, COTI had secured $500,000  from Cardano's venture fund, cFund.
Coinbase Effect: Expert take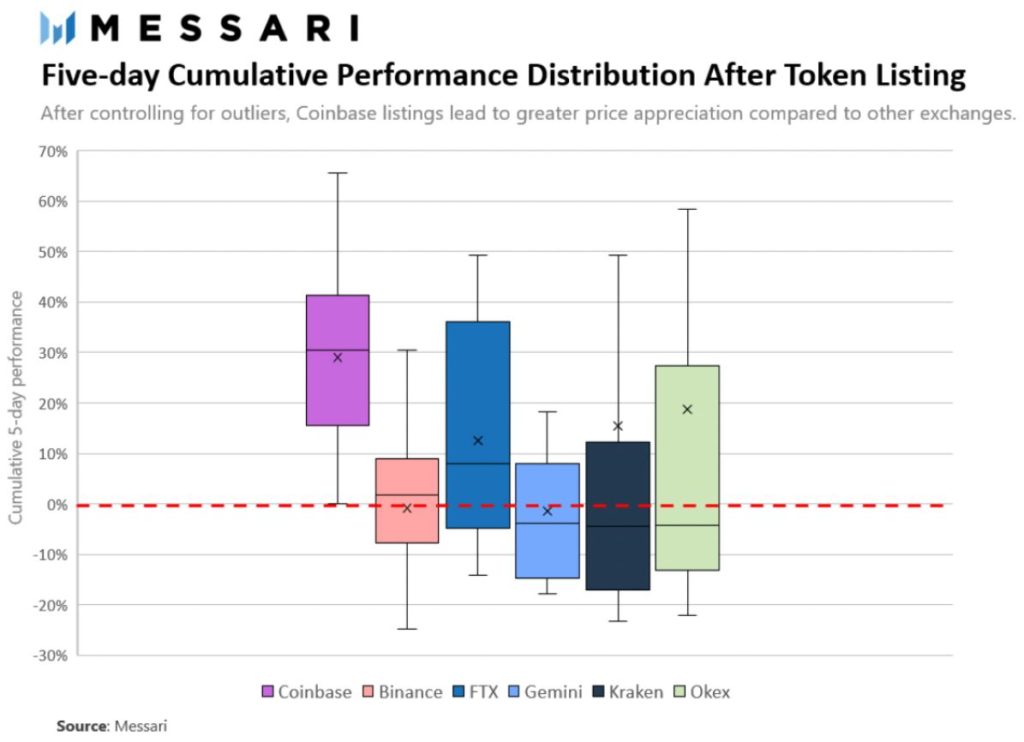 Elaborating on the positive effects on asset prices, research firm Messari had earlier revealed that the economic rationale behind the effect is fairly straightforward- "when a cryptocurrency is listed on a popular exchange it immediately gains exposure to a new set of market participants." To top that, listings on Coinbase have had the highest average return at 91% as opposed to other cryptocurrency exchanges like Binance and Kraken.
Bigger price pops were also noted LUNA's prices as Coinbase listed both wrapped Luna [WLUNA] and TerraUSD [UST] in the past week. Other recent listings include Cardano [ADA] along with Ankr [ANKR], Curve DAO token [CRV] which pumped significantly. Last December, Filecoin [FIL] climbed up multifold after appearing on Coinbase.
To conclude, the Coinbase effect is quite real.
---