The CEO of renowned crypto exchange Coinbase, Brian Armstrong, has urged regulators to investigate centralized exchanges. The main reason for doing this is directly due to these exchanges causing harm to consumers. Keeping that in mind, it is necessary to investigate that particular area. On the other hand, Armstrong even insisted that DeFi should be allowed to flourish as the open-source code offers great disclosures.
8/ To get there we need to preserve the innovation potential of this technology. Regulation should focus on intermediaries (the centralized actors in cryptocurrency), where additional transparency and disclosure is needed.

— Brian Armstrong (@brian_armstrong) December 20, 2022
He even expressed his take on how regulators can strengthen lost faith in crypto. Similarly, he believes that this would enable the market to move forward effectively after the FTX fiasco. Despite the urge to regulate centralized actors, the Coinbase CEO categorically mentioned that no action should be taken against DeFi.
Armstrong suggested that regulators should implement a licensing and registering regime. Such a move would eventually enable exchanges to serve all their users within a certain market legally. This would even play a considerable role in strengthening consumer protection rules and regulations.
Coinbase CEO Emphasizes Stablecoin Regulation
The Coinbase CEO talked about the vast reach of the crypto industry. Keeping that in mind, he suggested regulators from different countries to even keep a certain factor in mind. This includes the extent of the implications a foreign crypto-based company might have on the users within the domestic market. However, regulating the crypto industry is no easy task. A joint effort of policymakers, companies, regulators, and customers, is required to do so.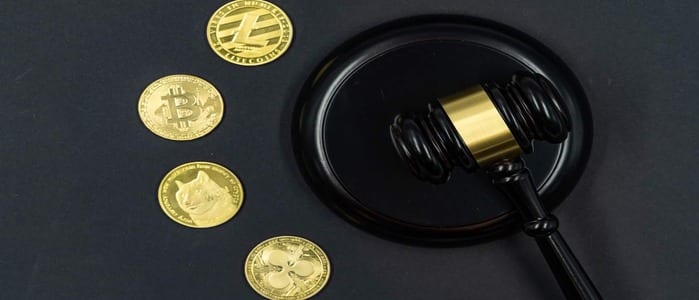 Armstrong also discussed the risks that exchanges and stablecoin issuers pose to the common customer. Before anything can be done, there is an urgent need for regulators to start with stablecoin regulation. As of now, a US senator, Bill Hagerty, has come up with the introduction of a Stablecoin Transparency Act. However, this act is believed to be passed within a few months. Armstrong mentioned that the clarity achieved as a result of this would be the first step toward regulating centralized actors.
As per Armstrong's tweet, it is understandable that all possible decentralized aspects of crypto raise the need for greater protection. This can be done by boosting transparency as well as eliminating middlemen. Similarly, such a feat can also be achieved through using self-custodial wallets and public and open smart contracts. Finally, the Coinbase CEO believes that significant progress on such a phenomenon could be made in 2023. The main aim, after all, is to get the act passed.