As part of a settlement with New York state's Department of Financial Services, cryptocurrency exchange Coinbase agreed to pay a $50 million penalty to resolve accusations that the company allowed customers to open accounts without conducting necessary background checks.
Coinbase stock [COIN] saw a 12% rise today as a result of the announcement, and the market has reacted positively to it.
Embracing the Regulation?
In an official announcement by the New York State Department of Financial Services, Commissioner Adrienne A. Harris announced a $100 million settlement with Coinbase following a DFS investigation that found significant shortcomings in the company's compliance program.
It was concluded in the DFS investigation that Coinbase's anti-money laundering program suffered from a wide-ranging and long-standing failure, including with regard to its KYC due diligence, transaction monitoring, and suspicious activity reporting systems.  
Now, however, a settlement has been reached. A $50M penalty has been imposed on Coinbase as part of the settlement, and the company has agreed to invest an additional $50M in its compliance program.
Superintendent Harris said:
"It is critical that all financial institutions safeguard their systems from bad actors, and the Department's expectations with respect to consumer protection, cybersecurity, and anti-money laundering programs are just as stringent for cryptocurrency companies as they are for traditional financial services institutions."
Since Coinbase's compliance system was not in working order, the Department took the extraordinary step, during the course of the investigation, in early 2022, to install an independent monitor to evaluate the situation and begin working with Coinbase to correct any outstanding issues as soon as possible.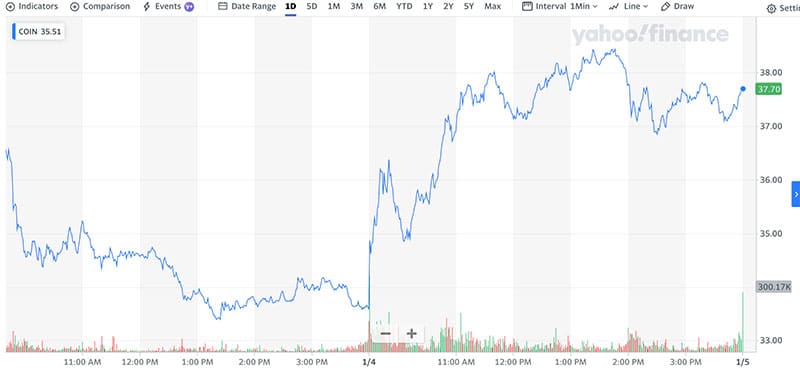 Coinbase has agreed to support the Independent Monitor for at least an additional year, which can be extended by the Department at its sole discretion under the terms of the Consent Order.
Coinbase has responded immediately to the Department's findings and swift actions by remediating many of the issues that have been raised, as well as building a more effective and robust compliance program under the supervision of DFS and the Independent Monitor that has been appointed by DFS.
As a result of the settlement, Coinbase published a press release stating that the company remains committed to being a leader in the crypto space and a role model for its clients. In order to do so, the company partners with regulatory agencies when it comes to compliance.
The question that needs to be answered is whether regulation and these penalties are the best solutions for the crypto industry. Despite the fact that centralized companies like Coinbase are required to comply with regulations, users may choose to leave them and go for decentralized and more free alternatives.