The applications that blockchain technology is allowing to discover are enormous. And in these possibilities the impact on the world of business is no exception. This is how the banking giant Citi and the Nasdaq technology exchange announced a new digital payment solution using blockchain technology.
The collaboration between the two financial services companies based in New York has resulted in a pioneering banking solution that integrates the blockchain technology developed by the Chain company with API technology from Citi's global financial network. The new payment solution has been developed to process payments between the CitiConnect® connectivity platform for Blockchain and the Nasdaq Linq platform.
Chain Inc. is a blockchain startup based in San Francisco, California, which develops distributed ledger solutions for the financial services industry. Both Citi Ventures and Nasdaq have been shareholders of Chain since 2014.
Blockchain technology is becoming a driving force in the digitization of systems and processes in the financial services industry as it enables the secure recording, storage and transfer of data in real time. An example of this would be the integration of the new payment solution that allows the Nasdaq to better deal with the liquidity of private securities trading by making the payment transaction between the parties more efficient. The integration of payment solutions offers complete end-to-end transactions as well as direct access to the global payments of the Nasdaq Linq platform using CitiConnect® for Blockchain and WorldLink® Payment Services. It also offers greater operational efficiency and ease of reconciliation due to the real-time visibility of the transaction in the distributed ledger.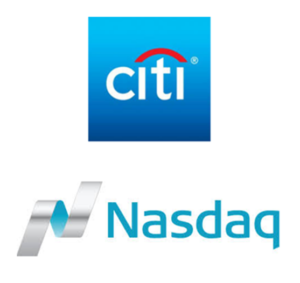 CitiConnect® for Blockchain provides a crucial bridge between the blockchain platforms and Citi's global financial network. This new payment capacity marks a milestone in the global financial sector and represents an important moment in the commercial application of blockchain technology.
Although they are still very specific steps, adopting these solutions hand in hand blockchain technology is certainly permeating the global acceptance of these resources that will achieve a global paradigm shift in a few years.