China's Supreme Court ruled the legitimacy of distributed ledger technology, or blockchain, as probative in legal disputes.
According to the official announcement released yesterday, September 7, the highest judicial authority explained that its authorization will help clarify litigation procedures in internet courts within the country, coming into force immediately.
"Internet courts shall recognize digital data that are submitted as evidence if relevant parties collected and stored these data via blockchain with digital signatures, reliable timestamps and hash value verification or via a digital deposition platform, and can prove the authenticity of such technology used."
In context, both parties of a case will have to access the litigation platform, where they must submit all necessary documents to resolve the conflict – which will be handled by the court through blockchain technology, so to guarantee the authenticity of records as legal documents before the State.
Judicial blockchain
The high regard China has for distributed ledger technology (DLT) has led to its adoption in different areas of the nation, and given its recent authorization as evidence support, it would be worth highlighting its first application in the 'first online court' of the world.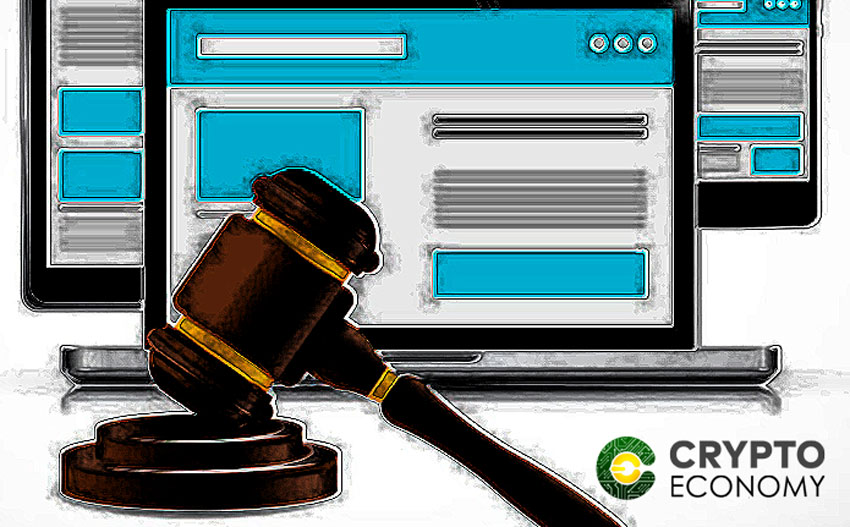 The Hangzhou Internet Court, in Zhejiang Province, is the first of its type dedicated to resolve internet-related cases, with the peculiarity that the whole process is carried out on an online platform – dubbed 'netcourt'. This earned it the distinction of being the first virtual court in the history.
But this is not the only precedent it sets, for in January, the aforementioned tribunal heard of a case that presented blockchain-derived evidence, allowing it for the conflict's resolution.
It is safe to bet that after hearing of this background, the Supreme Court found sufficient motivation to authorize these new evidentiary mechanisms for online litigation, in the different Chinese Internet courts.
However, their judicial applications did not end there. Recently, it was reported the development of a blockchain-based app in the Zhongshan City, to keep track of offenders under probation or parole so to avoid recidivism in criminal activities, and to increase authorities' supervision capacity.
Despite being reluctant to admit cryptocurrencies' potential as a disruptive force of traditional economy, the Asian country is actually working on several possible applications for the technology behind crypto assets, indicating that at least they acknowledge blockchain as a crucial step for the evolution of the information and knowledge society.