The growing adoption of digital currencies in several countries has been pushing the big economies to do the same. Such is the case of China, an indisputable giant that had been coming since the end of 2016 giving signs of progress in the regulatory field for digital currencies. Already next to be defined in the subject, China will make public in the month of June a series of regulations for bitcoin. Chinese authorities have reported that the People's Bank of China (PBoC) is about to issue new regulatory guidelines for bitcoin exchanges that cover anti-money laundering requirements and also new management guidelines.
According to recently circulated reports, the Chinese financial regulator is close to completing its on-site inspections of the three major markets bitcoin, OKCoin, BTCChina and Huobi. The next step will be the issuance of an "administrative penalty notice" to each bag, which will result in fines for the three companies for violating the current rules or regulations.
In addition, users of Chinese bitcoin exchanges will probably have to carry out a complete identity verification process to exchange bitcoin and withdraw their funds from exchanges as part of upcoming anti-money laundering regulations.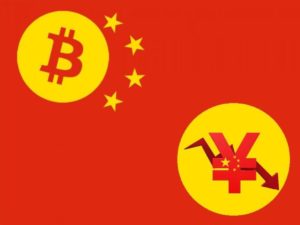 Bitcoin traders in China have had an interesting year so far. First, the bitcoin price surpassed the $ 1,000 mark for the first time in more than three years on January 1, 2017. In the following week, the three dominant Chinese bitcoin exchanges, Huobi, OKCoin, and BTCChina announced that the PBoC Was to conduct on-site inspections of the stock exchanges to investigate possible market manipulation, money laundering and unauthorized financing activities.
After several meetings between the intermediaries and the regulator, Chinese intermediaries halted their brokering activities and later resorted to stopping withdrawals of their exchanges, so that Chinese bitcoin traders were unable to cash their profits in fiduciary currency.
In fact the current situation is that Chinese traders still cannot withdraw their funds.
While new regulations may potentially curtail bitcoin trading activities in mainland China, a conclusion of the Chinese financial regulator's inspections of China's bitcoin trade should result in enabling the three intermediaries allowing users to withdraw their funds for the first time In more than three months.
Interestingly, despite the difficulties that Chinese bitcoin traders have been facing in the last four and a half months, the price of bitcoin continues to rise in the country's trade, suggesting that the demand for the cryptocurrencies has not declined among investors. This week, the price of bitcoin exceeded the ¥ 11,000 mark in exchanges of Chinese cryptocurrencies, since Bitcoin is undergoing a tremendous recovery from the beginning of the year pushing an increase in the adoption of bitcoin in countries like India and Japan, among others Factors. Although the regulation will now be more punitive in nature, it is expected an improvement in the Chinese policy that impels better measures that benefit commercial activities with bitcoin.