Chinese mobile application company Cheetah Mobile announced the launch of a new cryptocurrency wallet called Safe Wallet. Cheetah Mobile manufactures security products that include Security Master and Clean Master and based on its know how, can now say that it has "really created a safer mobile wallet".
The move from Cheetah Mobile to the blockchain industry represents a significant moment for that company. The security of mobile assets is an area in which Cheetah Mobile believes faithfully that it can have a strong impact, said Cheetah Mobile Senior Vice President Edward Sun.
SafeWallet is compatible with Bitcoin and Ethereum and plans to integrate more currencies in the near future. Cheetah Mobile argues that users can create and manage multiple wallets, import wallets of multiple formats and send and receive digital assets. The wallet also provides current exchange rates for virtual currencies. SafeWallet is now available on Google Play, with the release of an iOS version from one moment to the next.
SafeWallet protects users in three main areas; Phone security, asset management and user behavior. Related features include a security keypad, a wallet risk monitor and a transfer reminder. It provides notifications of any potentially dangerous operation and helps eliminate viruses and malware. Cheetah Mobile has provided security to more than one billion customers in the last five years and more than 100 million users rely on their mobile security services every day.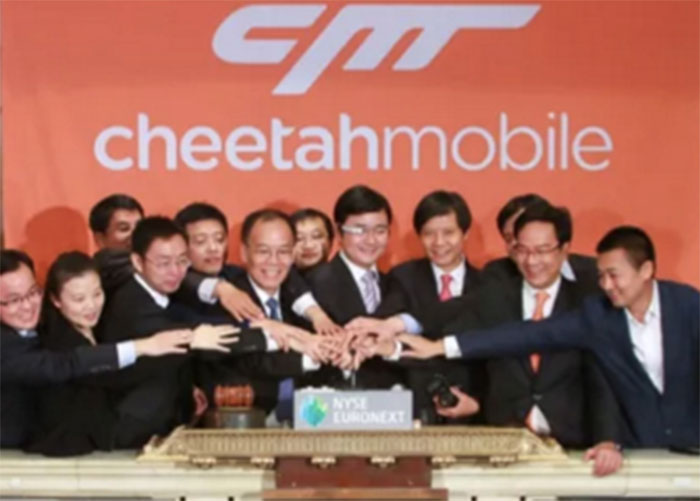 Cheetah Mobile was founded in 2010 and is headquartered in Beijing. It has been a publicly traded company since 2014, and its 2017 revenues are estimated at almost $ 800 million. Many of Cheetah Mobile's mobile products include products such as Piano Tiles 2 and Live.me. He is also active in the mobile and global advertising industry. Its US headquarters in Silicon Valley was established in 2016. Also for Cheetah Mobile, artificial intelligence is a goal, and it has reportedly hired 200 Artificial Intelligence engineers to reinforce these capabilities. Founder Sheng Fu told VentureBeat on January 15: "Cheetah Mobile's strategy for the next five to ten years is to focus on AI and robotics."
However it is paradoxical that while there are Chinese companies growing in the market of cryptocurrencies and their solutions, China continues a systematic campaign against virtual money and related industries. China banned initial currency offers (ICO) and cryptocurrency to fiduciary exchanges in 2017 and is now working with local governments to monitor the energy use of its Bitcoin miners.