Cardano's roadmap has often been touted as one of the most comprehensive and ambitious ones to ever exist in the crypto space. Often been touted as "Ethereum killer," will Cardano live up to expectations?
2021 has been a pretty good year for Cardano. However, critics have sprung up once again to call out IOHK co-founder Charles Hoskinson. One such is the CEO and Co-founder of Nugget's News Alex Saunders, who's tweet read,
One year later & still no:
-smart contracts
-erc20 convertor
-100s tokens
-1000s dApps
Nothing against @IOHK_Charles, I advise @Cardano projects, own $ADA & support all. But people need to realise network effects put $ETH 100x ahead of competitors. ⌛️🇹🇿🇪🇹https://t.co/fyzxA7uex9 pic.twitter.com/XWd75rGJdL

— Alex Saunders 🇦🇺👨‍🔬 (@AlexSaundersAU) July 4, 2021
This isn't the first time, that the network has delayed a launch or an upgrade. It has missed several critical deadlines in the past as well. Despite this, Cardano has so far managed to buckle up and deliver what was promised. But the accusation poured in. The ecosytem developers and its global community are gearing up for the much-awaited rollout of smart contracts. This will be enabled by the blockchain's native smart contract language Plutus and the Alonzo upgrade.
Saunder's tweet refers to Hoskinson's tweet a year ago, on the 27th of July 2020 to be specific, which stated,
"This time next year I predict there will be hundreds of assets running on Cardano, thousands of DApps, tons of interesting projects and lots of unique use and utility. 2021 is going to be so much fun watching Cardano grow and evolve. The community is definitely ready to innovate."
What has Cardano really achieved so far?
Hoskinson is not entirely wrong this time. There are still 22 days to go, for the tweet to actually complete a year. As for the tweet itself, Cardano had successfully implemented the Mary hardfork letting its users create new tokens and conduct multi-asset transactions directly on the blockchain, similar to its native ADA token. Hence, even though assets are not really being running on top of it, the functionality to do so has already been implemented in March this year.
But there's a catch. Not all the tokens listed have substantial transactional activity. To be more accurate, out of more than 6k tokens listed on Cardano, only two tokens have notable transaction figures.
As for Alonzo, the smart contract testnet was already launched on the 27th of May. Two weeks later, IOHK even went on to confirm that Alonzo has the full capacity to deploy smart contracts. As a matter of fact, more than 71% of ADA's circulating supply [roughly equivalent to $31 billion], have already been staked across 2,665 active pools.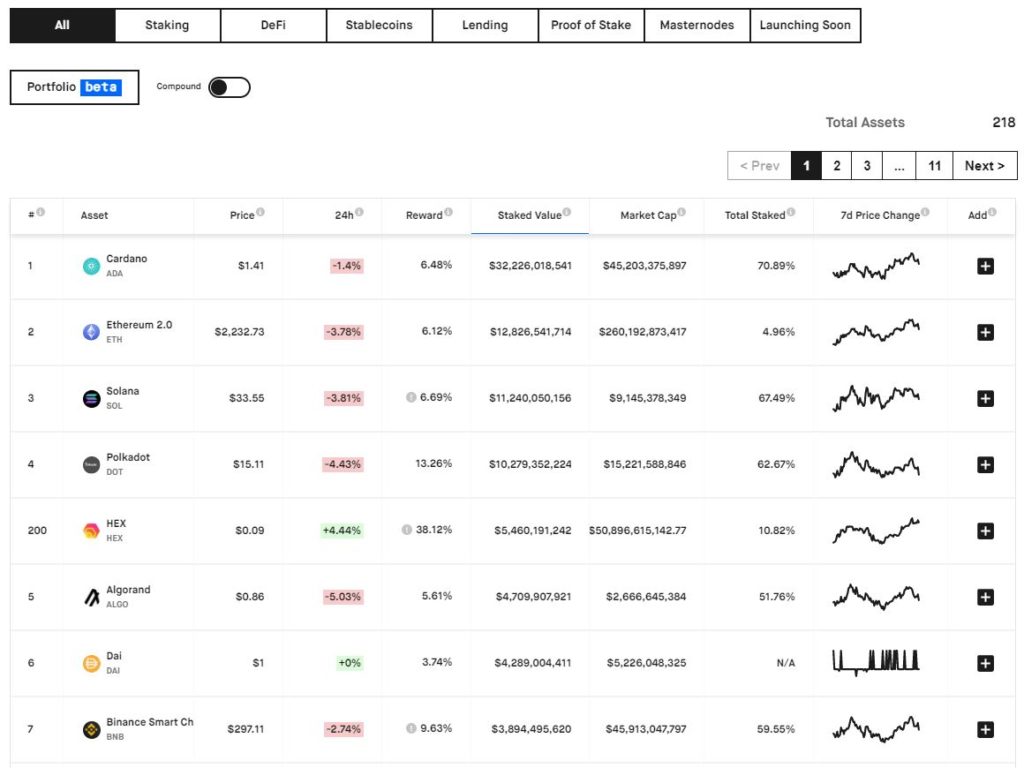 Among other Proof-of-Stake networks such as Solana, Polkadot, Algorand, Cardano tops in terms of being the most capitalized crypto-asset with regards to its staked value. That's quite a feat. According to data, Ethereum's staked value slipped to the second spot and figures stood a little over $12 billion.
In short, Cardano has a long way to go. And delays and missed deadlines have been very much part of the fast-paced world of cryptocurrency. It hasn't been the only one in the space to have been at the receiving end of these accusations. The long-anticipated Ethereum 2.0 had also seen significant hindrances before launch last year.
---
If you found this article interesting, here you can find more Cardano News