Cardano's [ADA] price has failed to evade the selling pressure as the market went on a fresh downtrend on Monday. The entire market is currently testing the lows of a considerable on-chain support zone as price actions remain depressed.ADA has been resilient when compared to its peers. However, as it continued to reel under severe bearish pressure, the digital asset slid to an almost 3-month low. It fell by more than 6% over the past 24-hours which drove its price to $1.18, a level last seen on the 24th of April.
Lack of favorable tailwinds has made the recovery process extremely daunting.
Cardano's downside squeeze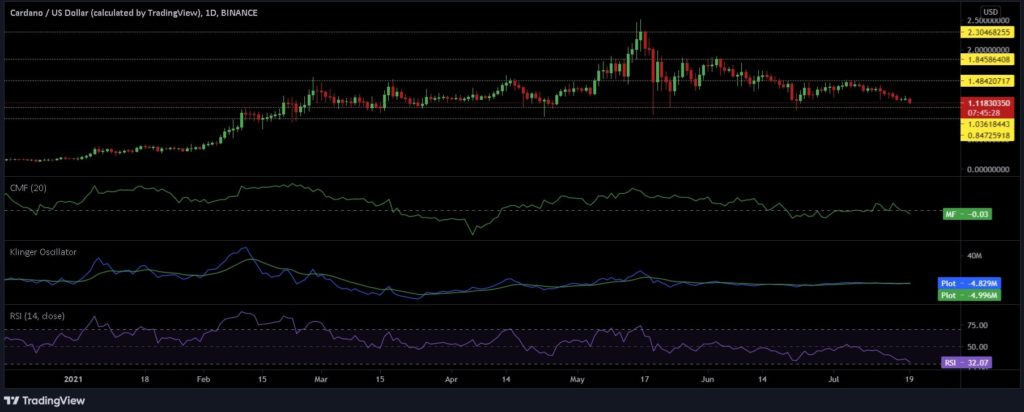 The Chaikin Money Flow [CMF] crawled back below the half-line as capital outflow from the market intensified. The Klinger Oscillator [KO] was also at the verge of a bearish crossover and has been showing no relief signs. The high negative sentiment pushed the Relative Strength Index [RSI] to the extremeties of oversold conditions demonstraing high selling pressure overpowering the coin market.
Cardano broke the downside support level of $1.15 after a false recovery. The asset now eyed nearest support of $1.03. If the bulls fail to defend this level, ADA risks a fall all the way to $0.84, near February lows.
A bullish reversal seems highly unlikely as the resistance for the crypto-asset stood untouched at $1.48, $1.84, and $2.30 respectively.
Bitrue update fails to charm ADA bulls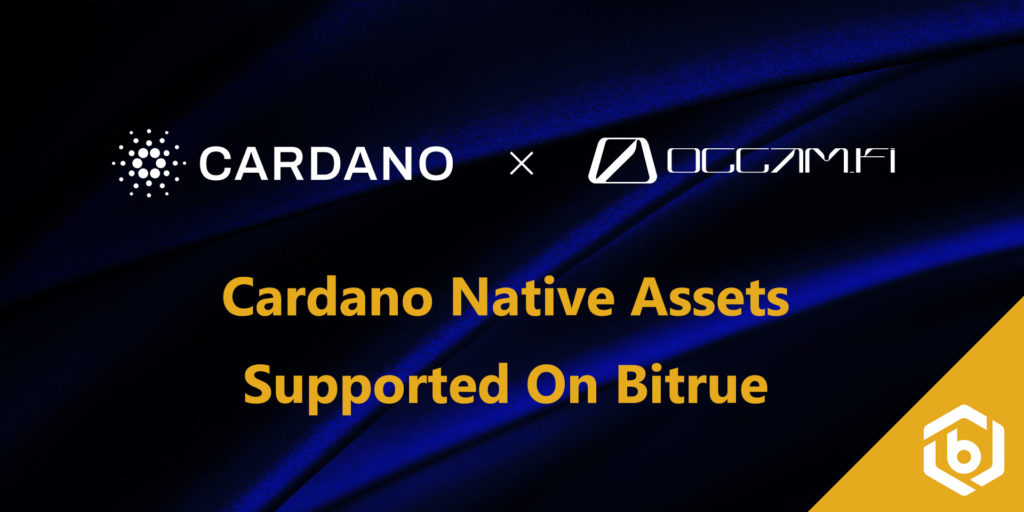 The collective market depreciated to a low of $1.22 trillion at the time of writing. ADA failed to decouple from the broader market movement despite an important development. On the 19th of July, Bitrue announced supporting native assets from the Cardano blockchain.
According to the official blog post, the native assets will enable users and firms to mint their own tokens directly on the ADA network. Additionally, the resulting tokens can then be sent on the blockchain just like ADA, and can be used for the purpose of trading or held as a long-term investment. With this news, Bitrue has become the first crypto exchange to extend support Cardano's native assets.
The platform further explained,
"The first asset to be supported on Bitrue will be Occam.fi's OCC utility token, available before the end of July 2021. Occam.fi is a DeFi launchpad for other projects that wish to leverage ADA liquidity that currently sits unutilized. Bitrue will also be acting as the pioneering location for users worldwide to trade for and hold a Cardano native asset."