Blockchain technology and cryptocurrencies have been a global boom, becoming a source of inspiration for books, programs, forums, news, comics and even TV shows and movies, like with "Buy the Dip", a new film labeled as a satire revolving around trading with digital currencies.
A few days ago, it was released the first teaser trailer of this movie, via producer Vard's official YouTube channel. The name of the feature length references to the eponym expression used in the economy slang – originated in Wall Street – that describes the practice of buying shares just after a fall in prices.
It was also published that the movie was written, directed and co-starred by young celebrity Sam Lucas Smith, who has been praised by the audience for having some credits in several BBC dramas, like Imperfect Sky (2006) and TV series Vikings.
There's a bit of uncertainty regarding the future of this little satire, but he keeps the intention of promoting it until turning it into a "series of short comedies and sketches on current trends and technology", though this would heavily depend on available funds, to which he plans on resorting to crowdfunding with cryptocurrencies.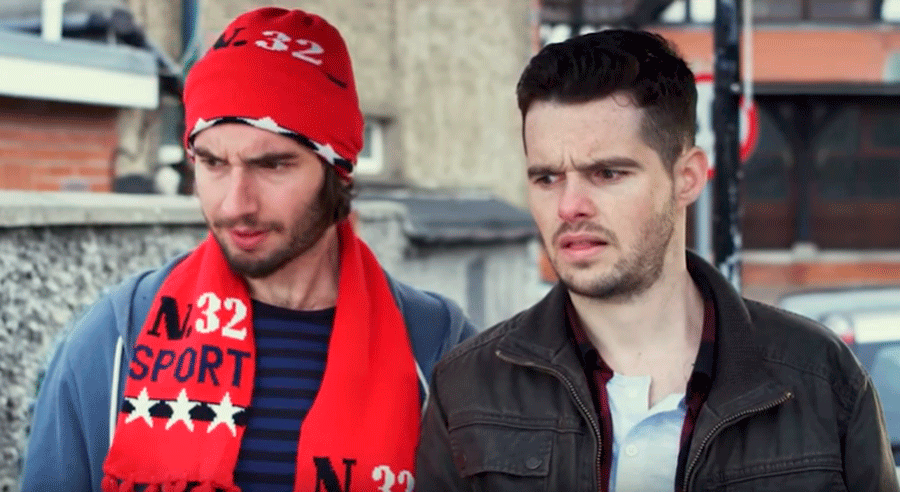 "A funny (yet cynical) version of Black Mirror"
The one-minute long trailer shows the story of two friends that meet a homeless man named Nick, and after a long conversation, he gives them a very interesting "investment advice" that could change their lives.
On the other hand, it is revealed that Nick have bought Bitcoins on 2012 to get some heroin from the infamous, now defunct illegal online market hosted in the Deep Web, Silk Road; and its advice is disputed by another man that suggest them Bitconnectt (another cryptocurrency) as a better and newer investment option.
The movie not only will spin around the virtual coin subject, but also approach several other matters that are related to the former in one way or another, serving as references that the cryptocommunity will understand – like the popular market capitalization tracker website CoinMarketCap – as well as making references to famous memes, like the Italian vehicle that was bought with 216.8433 Bitcoins (around USD $ 209,995 back then).
The fact of launching a movie of this type represents a great recognition for digital currencies enthusiasts, an audience that now become source of inspiration for projects in the big screen. Nonetheless, some credit must be given to other low-budget films and popular TV shows, like The Big Bang Theory, for addressing cryptocurrencies in some of their episodes.