On May 14, a crypto multimillionaire had a visitor in his apartment block but, the latter was after robbing him. However, to save his life, the crypto multimillionaire jumped off the balcony from his second-floor apartment to escape the burglar.
Per the indictment document shared by TV 2, a local broadcaster, the would-be robber came directly to the victim's apartment block and rang his door. Upon opening the door, the victim found himself facing a shotgun's barrel followed by lie down or I'll shoot. While no single bullet was shot, the crypto multimillionaire managed to escape the robber. Although the indictment document doesn't indicate whether the victim was hurt, it's a sign of relief as the court is set to hear the case next month. Hearing is set for October 17 and 18, respectively.
The victim is a Multimillionaire
Having been active in the crypto sector for ten years, the victim managed to generated profits elevating him to multimillionaires club. He is worth NOK 100 million ($11.2 million) and doubles up as a general manager and board chair of a crypto firm. Although little is known about him, his public appearance due to having made millions from the crypto sector placed him on the spot.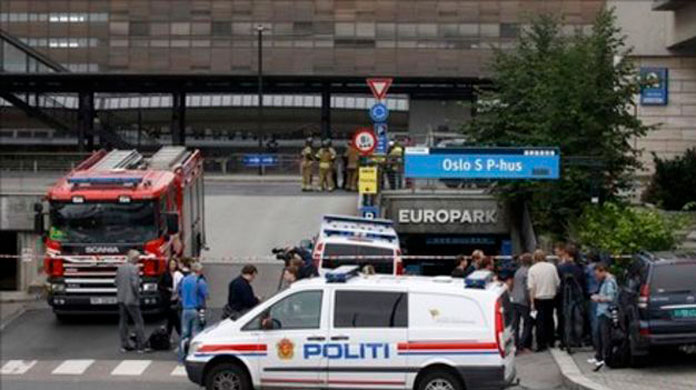 Although the crypto sector is an emerging and growing sector, the success it has brought many investors has caught the eyes of many, including criminals. Due to the millions, they have made from the crypto sector; the latter has made them targets.
Besides the above case, masked assailants murdered a Russian blogger who was also a cryptocurrency victim. However, the most recent incident is of a five-person gang from Kerala India, which tortured to death the head of a Bitcoin investment scheme that went under.
With the Oslo Attorney General having presented the case to court the rest is up to the courts to ensure they give the victim the justice he deserves. Alongside the AG office, Pål Sverre Hernæs will also be conjoined in the case as the assistant attorney of the victim. On the other hand, the defendant has Benedikte Johansen representation him in court.