In these months we have attended an important number of ICO's of all kinds, some of which unfortunately sound too good to be true. This opens up the need to filter in some way what offers are viable, in contrast to those that are just a siren song. Under this premise we get the Bulltoken proposal, whose main idea behind is to provide people with a cushion between the ups and downs in the market and exciting ICO. The Community decides the UCIs in which to invest.
The system proposed by Bulltoken presents a unique opportunity to invest in multiple ICOs, taking advantage of the power of many. Applying the Blockchain technology to offer a wide investment experience to the world of ICOs, unnecessary intermediaries are eliminated to increase transparency and equity. This helps make your investment safer, cheaper and more profitable.
The activity in the community is a strong point. For example, chatting with other members of the community about ICO that you are interested in supporting is a crucial factor. The owners of ICO will also join the Community to answer any questions they may have.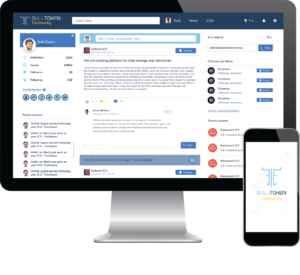 Karma is the incentive that drives people to get involved in the Community. It will also be the weight of its influence on the platform and, therefore, as valuable as the BullToken. The more you participate, the more Karma you will earn. Your level of Karma will be determined by the total amount of Karma you possess.
Community members will be rewarded for their commitment and general support behavior towards the community with a badge. Each badge will release a predetermined amount of Karma. In turn this will determine the scope for greater possibilities within this interesting community.
To know more about this platform, you can check your White paper.