Introduction
Cryptocurrency exchanges have often suffered from two main challenges, namely security and liquidity. The security of an exchange involves the safety of assets under custody of the exchange while liquidity relates to the ease of access to different trading pairs as well as how easy it is to convert those assets into fiat. The Coinmarketcap data aggregation website lists more than 200 cryptocurrency exchanges as of the time of writing and most of these record less than $50 million adjusted trade volume within a 30-day trading period.
Cryptocurrencies have been around for less than a decade but most of the initially established cryptocurrency exchanges failed due to lack of proper asset management techniques and failure to implement the right security procedures. The most prominent example being the fall of Mt. Gox Bitcoin exchange back in 2014 after it reported losing 800,000 BTC supposedly to hackers.
To avoid such an unfortunate scenario, a 'new' cryptocurrency exchange – BtcEX is proposing a new method of conducting business. BtcEX is not exactly a new exchange per se because it was previously launched in 2016 but fell victim of cyber hacking in 2017 where it lost all funds and had to close shop. In its previous iteration, BtcEX only offered one product where it allowed its clients to exchange crypto. Now, the exchange plans on integrating more services including leveraged trading and P2P lending.
What's its selling proposition this time? BtcEX claims that it has learned from its past mistakes. According to its whitepaper, several exchanges in the market fail to implement effective safety procedures to safeguard customer funds while also providing the needed liquidity needed by most traders. Finally, several competitors in the market do not comply with the necessary legal provisions. BtcEX feels that it has the best proposition in the market.
Features
BtcEX features revolve around three prominent challenges that face cryptocurrency exchanges and these are providing traders with a deep liquidity platform, efficient channel to transfer assets between fiat banking systems and blockchains through integration with traditional banking systems and finally offering safety and security from cyber threats.
The BtcEX exchange platform will comprise the following main components:
The BtcEX Platform which integrates KYC procedures, interactive charting interfaces, and wallet and account management interfaces.
An order matching engine capable of matching close to a million orders every second. The matching engine will support market, stop and limit orders.
Wallets will be web-based and integrated with user accounts. To offer effective customer protections, the web interface will require the use of multiple passwords and withdrawal limits.
Finally, the BtcEX exchange will have an integrated API interface. Through this API, the exchange will be able to source liquidity from major global exchanges including Gemini, Bitstamp, Coinbase Pro, Poloniex and Bitfinex among others. To ensure the safety and security of customer funds, the API will provide integrations such as 2-Factor Authentication (2FA) and KYC.
BtcEX is seeking to be registered in Estonia and will be looking to comply with all established financial regulations such as the KYC/AML procedures. To help in this respect, BtcEX has sought to leverage the services of an online verification service provider Sum&Substance which is an international team of specialists focusing in machine learning, business process automation and compliance since 2015.
Tokenomics and Token Utility
BtcEX is seeking to raise funds to develop its trading platform through the most popular means of raising funds for a blockchain startup – ICO. Its token, the BtcEX Coin (BXC) is based on the ERC-20 specification. As a utility token, its functionality includes affording BXC holders the right to claim discounts on trading fees and the right to vote on new cryptocurrencies to be added onto the exchange platform. According to the project whitepaper, BtcEX management is promising to repurchase and destroy BXC tokens every quarter using quarterly profits until half of the tokens have been removed from circulation.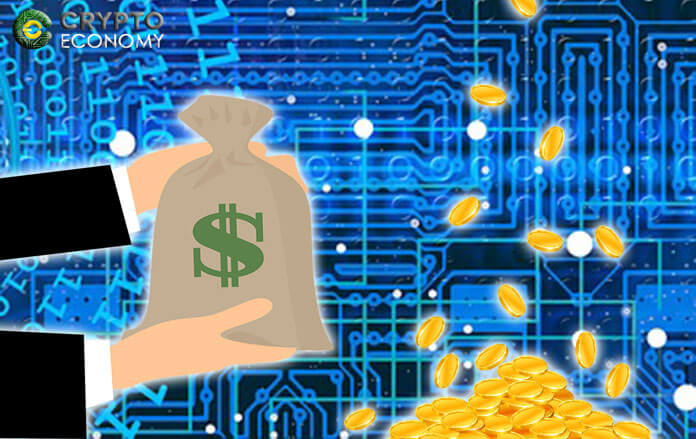 The sale of BXC tokens is scheduled to occur in two phases – a presale and a crowdsale. The presale will begin December 15th, 2018 and run through January 10th, 2019. 30% of the available tokens will be available for sale in each of the phases. The public sale will begin immediately after the pre-sale on January 11th and run through February 28th, 2018.
Here is a run-down of the token metrics:
Total supply: 50,000,000 BXC
Pre-sale: 15,000,000 BXC (30%)
Public Sale: 15,000,000 BXC (30%)
User incentives: 12,000,000 (24%)
Team allocation: 6,000,000 (12%)
Advisors: 1,000,000 BXC (2%)
Bounty Campaign: 1,000,000 (2%)
Price: 1 BXC = $0.25
Accepted currencies Only ETH will be accepted
Min Transaction Amount 0.1 ETH
Max Transaction Amount $100,000
Soft cap $1,000,000 USD
Hard cap $5,000,000 USD
Funds allocation
Product and Platform development – 40%
Marketing & Branding – 20%
Operations – 25%
Reserves – 10%
Legal – 3%
License and Insurance – 2%
Roadmap
Product development should start early next year with the company expected to be formed in the first quarter of 2019. Second quarter projections include the acquisition of an FSA license and officially launching the BtcEX exchange. The roadmap currently provided is a little scanty on the details. Its timeline runs through the third quarter of 2020 when it is scheduled to start expanding its service offering.
Team
The core team behind BtcEX exchange is capable with vast experience both in blockchain networks and financial systems. The CEO Kevin Ng is a former Project manager with State Silver Financial Group as well as a financial consultant with Prudential Insurance. He's also worked with Hong Kong's Tanrich Financial Group. Ng contributes with years working in the financial industry. The lead blockchain developer, Maksym Maglovanyi is an experienced smart contract developer with expertise in the Ethereum Virtual Machine ecosystem.
Overall the team behind BtcEX is quite capable of delivering on the whitepaper promises.
Conclusion
It is hard to justify the creation of another cryptocurrency exchange especially one that targets a global market. As previously mentioned there are more than 200 exchanges listed on the Coinmarketcap. The profit margins are dwindling especially so in this bear market. Only time will tell whether BtcEX will profit off this cryptocurrency craze as more adopters are joining the ecosystem.
Additional information
Social Media