On November 28, BlockFi filed a petition regarding its Chapter 11 bankruptcy. However, the firm has also sued Sam Bankman-Fried for his Robinhood shares. Bankman-Fried pledged his stake as collateral in the online trading company for a loan. Based on the filing of the lawsuit, it is evident that BlockFi is demanding emergent Fidelity Technologies, owned by Bankman-Fried, to immediately pay the turnover collateral that it previously failed to repay.
Moreover, BlockFi states that the collateral includes a considerable percentage of common stock. Back in May this year, Bankman-Fried got a hold of approximately 7.6% stake in Robinhood. It accounted for at least $648 million. He purchased these shares using his Emergent investment company.
Prior to the collapse of FTX, Bankman-Fried tried his best to sell off his Robinhood shares right after entering into a collateral agreement with BlockFi. It is worth mentioning that BlockFi ended up signing an agreement with Emergent Technologies earlier this month in an effort to guarantee the payment obligations of an unnamed borrower by pledging certain common stock as security. The unnamed borrower later turned out to be FTX's sister company, Alameda Research.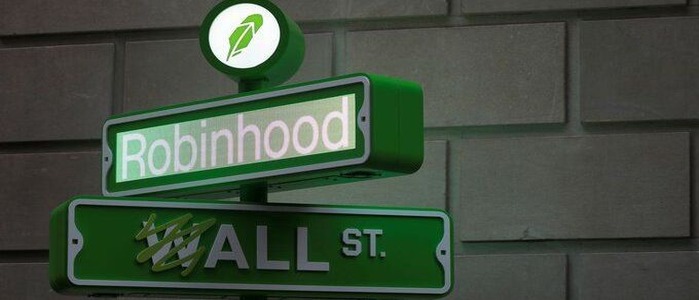 What is Next for BlockFi?
At the start of the week, BlockFi announced that it was proceeding to file for Chapter 11 bankruptcy. The suspicions regarding the company's financial health were already on the rise in the past few weeks. These concerns followed after the collapse of FTX. As of now, the crypto lending company has approximately $256.9 million on hand. It plans on paying employee wages and continuing employee benefits without any bottlenecks.
Today, BlockFi filed voluntary cases under Chapter 11 of the U.S. Bankruptcy Code.https://t.co/adaAx6me4r

— BlockFi (@BlockFi) November 28, 2022
Furthermore, the firm even hopes on establishing an employee retention program in an effort to ensure that it manages to retain skilled internal resources mainly for business-critical functions. The company took it to Twitter and stated that it fully believes in maximizing value for both clients and stakeholders. This belief would enable the firm to fully stabilize its business process and even offer it the opportunity to work towards effectively restructuring transactions in hopes of maximizing value.
A necessary factor to keep in mind is the fact that BlockFi would seek to recover all possible obligations owed by other counterparties, including FTX. Furthermore, it also mentioned that Chapter 11 bankruptcy is a fully transparent process and even assured its clients that the firm would communicate directly with them and keep them updated. BlockFi sold around $239 million worth of its own cryptocurrencies to fund the bankruptcy expenses. It even warned around 250 of its workers about termination.