Singapore has just successfully completed its first trial on the use of Blockchain technology as a tool for tokenized assets settlements.
According to a report published yesterday, reveals that the Singapore Exchange Limited (SGX) and the Monetary Authority of Singapore (MAS), joined forces with Anquan, an Asian technology company, the U.S. stock market Nasdaq and one of the world's leading companies in terms of consulting, taxes, legal, financial and auditing, Deloitte, to execute the project.
Last August, the joint effort between the aforementioned corporations began, resulting in an efficient way to use Blockchain technology on Delivery versus Payment (DvP) for the tokenized assets settlement.
The study states:
"The Monetary Authority of Singapore (MAS) and Singapore Exchange (SGX) have successfully developed Delivery versus Payment (DvP) capabilities for the settlement of tokenized assets across different Blockchain platforms. This will help simplify post-trade processes and further shorten settlement cycles."
In relation to the pleasing results of the trial, FinTech's director of the Monetary Authority of Singapore, Sopnendu Mohanty, affirmed that the assets tokenization, as well as the Blockchain technology, are leading a new worldwide innovation wave.
"This project has demonstrated the Blockchain technology value and the benefits it can offer to the financial industry in the short to medium term. The assets tokenization concept, as well as other lessons learned from this project, can be usefully applied to a broad economy spectrum, creating a new world of opportunities," he said.
Singapore and Blockchain technology
Unlike other Asian countries such as South Korea – which maintains an unfriendly and reserved position regarding digital currencies and Blockchain technology – both Singaporean government and different companies are actively testing Blockchain solutions in different areas.
A key element that influenced this stance was the favorable position concerning cryptocurrencies that the Monetary Authority of Singapore (MAS) assumed, labeling them as an emergent and developing phenomenon, instead of as a threat to the economy, which marked the beginning of a series of strategies to include them in their economic model.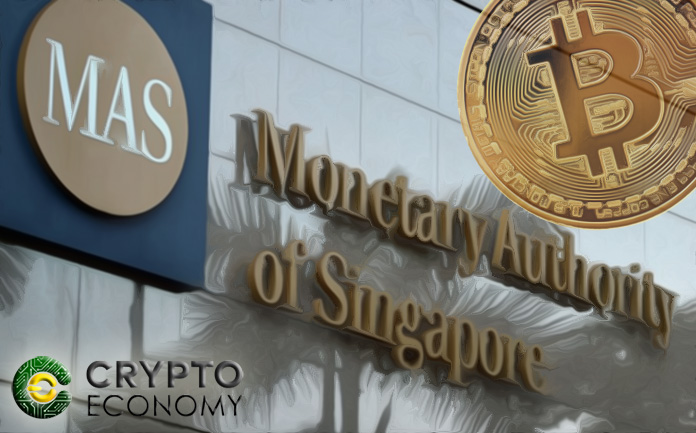 An example is Ubcoin Blockchain, a platform similar to eBay that announced the inauguration of a Singapore office to promote its Ubank mobile payment app that allows to purchase or sale real assets using cryptocurrencies, before the year ends.
Similarly, the Singaporean electricity and gas company, SP Group, used Blockchain technology to promote the acquisition and sale of solar energy through renewable energy certificates.
For its part, CrimsonLogic, a government company intended to design and execute innovative and sustainable services, announced the creation of its cross-border Blockchain network to increase the efficiency of trade corridors between the countries of the Association of Southeast Asian Nations (ASEAN).