Trust Machine, the new documentary film about the blockchain industry has just hit the cinemas on October 26th debuting at the Cinema Village in New York and scheduled to air again on 16th November in Los Angeles.
The documentary is written and directed by Alex Winter is most popularly known for playing the character Bill from the 1989 comedy cult classic "Bill & Ted's Excellent Adventure." Trust Machine is executive produced by Ethereum cofounder and Consensys founder Joseph Lubin.
The documentary film titled "Trust Machine: The Story of Blockchain" runs for 84 minutes and chronicles the last ten years of the blockchain industry since the release of the Bitcoin whitepaper.
The film credits the 2008 financial crisis as the motivation behind Satoshi Nakamoto's (Bitcoin's mysterious founder) decision to create a decentralized public ledger to facilitate internet transactions.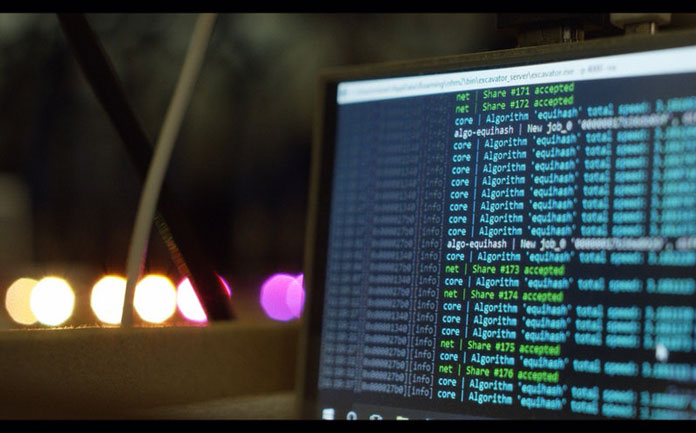 The film, which has been narrated by actress Rosario Dawson, focuses on Lauri Love. Lauri is a British activist and computer scientist who was accused of hacking into computers to steal sensitive data from NASA, the U.S. Army, and the Missile Defense Agency. He is also facing extradition charges to answer for crimes against the American nation. According to US federal agencies, he may have played a part in a series of online protests that followed the persecution and untimely death of Aaron Swartz.
The film is more political than it is technical which makes it a great watch even for newbies to the blockchain industry. According to The New York Times film critic Ben Kenigsberg, the film is "a hodgepodge of boosterish arguments for blockchain technology" Kenigsberg also added that Trust Machine "does a decent job of explaining the basic concept."
The film acknowledges that most newcomers to the industry are drawn by the desire to strike it rich overnight. However, it avoids delving too deep into the speculation that surrounds the technology.