Block.One will hold three webinars in the current and coming months about blockchain and EOSIO.
As the COVID-19 pandemic continues to grow around the world, webinars, online events, and virtual events are still on the rise. Block.One as the developer group behind EOSIO software and one the most significant contributors to EOS tries to use the current opportunity to promote its software and blockchain technology as a whole.
The three webinars that Block.One is managing for May and June are step-by-step guides to blockchain technology and making products with EOSIO.
The first one focuses on the fundamental aspects of blockchain and EOSIO. The second one is more about EOSIO and describes the steps and expertise needed to develop smart contract on EOSIO. The last webinar of this series is focused on training developers to make a full-stack web application using EOSIO.
The first Block.One webinar, "Learn about blockchain & EOSIO," will hold on Tuesday, May 19, and is free for all users. Angus Maidment, developer reactions advocate in Block.One will speak at this webinar. He will cover topics that firstly introduce blockchain technology, use cases, and consensus systems.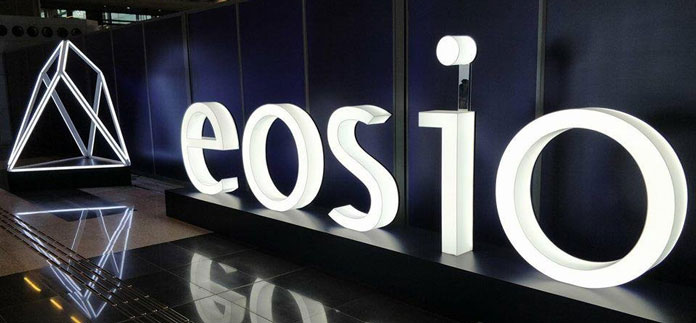 The second part focuses on the EOSIO blockchain and all the features, ecosystems, and developer tools. So, any developer interested in blockchain technology can learn about fundamentals and grow their interest in one of the most successful blockchains, EOS.
"Build your first smart contract on EOSIO" is the second webinar of a series that will hold on June 16 and is free, too. Rakesh Bob Ghatvisave is the host of that webinar. He is a technical writer at Block.One and will cover topics about the EOSIO platform and how to develop a smart contract on EOSIO. Smart contracts are one of the most practical use-cases of blockchain technology, and developers can get access to many market opportunities by learning how to develop them.
The last webinar from Block.One focused on the EOSIO platform will hold on July 15. Luis Paris, developer relations advocate at Block.One will lead the webinar and talk developers through steps of making web-application on EOSIO. Topics like Nodeos architecture, RPC API, EOSJS, reading blockchain state, and sending transactions will be covered in the webinar. The last Block.One webinar is free, like others, too.
---
If you found this article interesting, here you can find more EOS News