Bitcoin futures exchange BitMEX recently announced that all users have to go through KYC verification by February 2021. Although BitMEX claims the user verification program will enhance the security of the exchange and provide a better environment to traders, many traders are upset with BitMEX's new policy.
Users will be asked to provide a photo ID and address information, together with their selfies. While this new policy could help BitMEX win approval from large traders and institutions, traders are concerned about their data security, especially considering the fact that BitMEX has been caught in scandals and lawsuits in the past few years.
Luckily, there are still many platforms that stick to the ethos of anonymity and strive to provide traders with a convenient and secure trading experience.
Knash Nikolsson, the marketing director of Bexplus, commented that "our goal has always been empowering traders with advanced and effective opportunities to earn profits in the crypto market. The privacy of traders is highly-valued by Bexplus and we welcome traders from all over the world with open arms. Our service is now available to traders from over 30 countries, including the USA and Iran, and is constantly expanding."
Bexplus – The Best Alternative for Beginners and Veterans
Bexplus is registered in Saint Vincent and the Grenadines, where there is no specific legislation to regulate cryptocurrencies. Bexplus offers 100x leverage futures trading on BTC, ETH, LTC, EOS, XRP and etc. In leveraged trading, traders can make profits from the ups and downs of the market and maximize profits with leverage.
Now let's take a tour and see how convenient Bexplus is without KYC protocol:
Create your account: you don't need to fill in countless forms or upload any identification documents. All you need to open an account is your email verification that only takes a minute. Upon registration, you will get a real account and a demo account with 10 BTC for you to practice your strategies.
Make a deposit: no deposit fee is needed. You can start your deposit at 0.001 BTC. Bexplus supports Bitcoin, ETH, and 11 other cryptocurrency deposits, as well as USD, EUR, and GBP deposits. With one Visa Card, you can start your journey of accumulating bitcoin.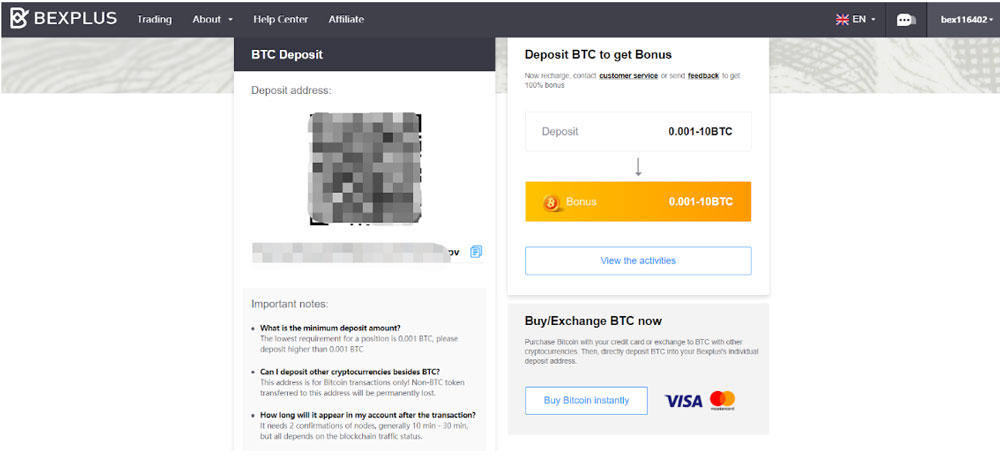 Enjoy the user-friendly interface: Bexplus' has one of the most concise interfaces in the industry. Users can quickly familiarize themselves with the UI by using the trading simulator. If you are keen on analyzing the market trends, there are a variety of drawing tools and indicators to choose from.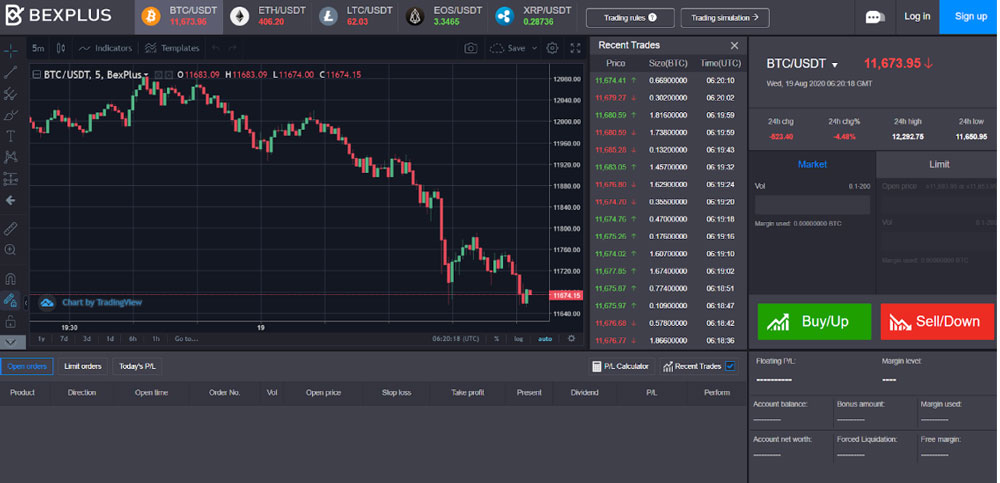 Take your winnings: You can withdraw BTC 24/7 and receive your BTC in as fast as 30 minutes during work hours. Only email confirmation is required.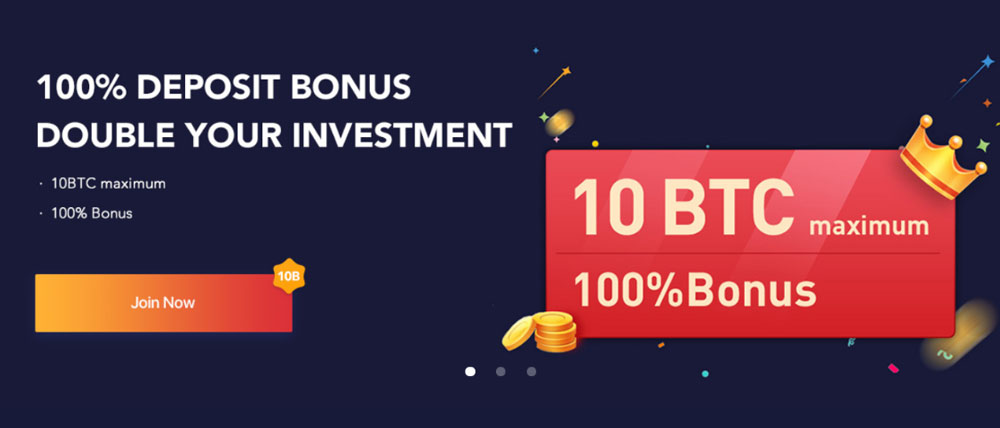 Bexplus now offers 100% bonuses to all users. Deposit 1 BTC and you will get 2 BTC to trade with. If you are considering moving to another exchange or just preparing to start trading cryptos, Bexplus could be the ideal one you are looking for. Don't hesitate to join Bexplus and claim your bonus!
Advantages of Bexplus
No KYC, no information leakage, only email confirmation is required
Trading simulator with 10 BTC
Powerful mobile support available on Apple App Store and Google Play
BTC wallet with up to 30% annualized interest
Affiliate program with up to 50% commission reward
24/7 customer support
Follow Bexplus on:
Website: www.bexplus.com
Telegram: https://t.me/bexplusexchange
Apple App Store: https://itunes.apple.com/app/id1442189260?mt=8
Google Play:
---
Press releases published by Crypto Economy have sent by companies or their representatives. Crypto Economy is not part of any of these agencies, projects or platforms. At Crypto Economy we do not give investment advice and encourage our readers to do their own research.