Leading cryptocurrency mining equipment manufacturer Bitmain is offering to give its customers a value rebate for amounts previously paid upfront for miners. This is an effort to cushion the customers following last month's crypto market tumble that saw Bitcoin lose more than half of its market value in a matter of hours.
In a post on a Chinese social media website, the Chinese mining giant stated that any customer who pre-ordered the S17+ and the T17+ bitcoin mining ASICs to be delivered between mid-February and end of April will receive rebates for lost value in the form of coupons. According to the announcement, customers will only be able to cash out on subsequent purchases on the Bitcoin order page and cannot cash out the coupons.
The coupon value ranges from $17 to as high as $270. Bitmain revised the prices of its miners earlier this year as the economy tanked thanks to the global Coronavirus pandemic which caused a sharp market correction. Machines such as the AntMiner S17+ which was pre-sold on the Bitmain website for about $1,567 is now retailing as low as $1,320, a reduction of more than 15% in a couple of months.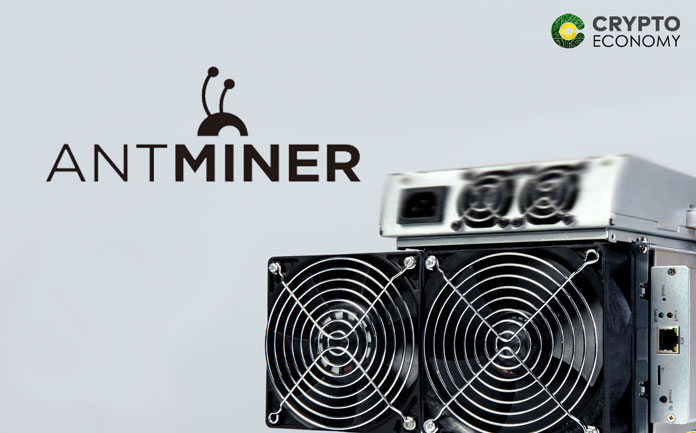 Customers can still get the miner at a cheaper price through Bitmain resellers. These machines have been shipping since February through this month in preparation for new sales for the recently announced and more powerful AntMiner S19 models which are expected to start shipping in May.
Bitcoin miners are currently readying for the next bitcoin halving due in under 30 days, which means that their mining rewards will be slashed in half. This past week, bitcoin's offshoots Bitcoin Cash and Bitcoin SV underwent their mining rewards halvings and have since lost their miners who may have switched their machines towards mining for the bitcoin network before it halves as well.
Previously, bitcoin halvings have been proceeded by a considerable price gain, however, market sentiment currently does not support this idea and several are weary that this upcoming event may be a little different than the previous two halvings.
To prepare for the bitcoin halving, Bitmain released more powerful machines – the S19 and S19 Pro – which are more powerful and more energy-efficient, two features that will ensure miners remain profitable in the post halving.
---
If you found this article interesting, here you can find more Blockchain and cryptocurrency news