BitGo presently makes $15 billion monthly transaction in its custodianship business. The company has set its sights on further growth and expansion.
The CEO, Mike Belshe infers as much as he would be delivering a talk at next month at Stamford University titled, "Securing the Trillion Dollar Wallet" supposing that the company is already focused on such possibility.
This may not come as a surprise since no one knew that the coin market could become such a big deal after just a decade. In 2013, BitGo held $10 million in its custody for its clients. Just a couple of years later, the funds in its custody had reached $100 million. By 2017, the company was securing $1 billion worth of crypto funds for its clients.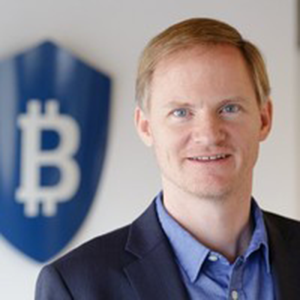 Apparently, an organization such as BitGo would be confident enough to have their CEO say,
"Now we are really thinking, what's it going to take to secure a trillion dollars?. It may be a little far away, but we have to start thinking about it now; we have to start designing it now in order to get there."
There are complexities involved in running a custodianship at the scale BitGo does. Aside hardware and software, there are regulatory policies guiding custodianship at such scale. BitGo has come a long way. No wonder the company was given approval for institutional custodianship in the US.
The license as a qualified approved custodian has been said to be a vital link in on boarding institutional investors. This is so because this class of investor demand assurances that their crypto funds will be secured.
In reality, news of hacks and losses to exchanges and other entities has been a source of concern to the industry. However, securing a trillion could come at a price. Some security experts are saying that unless there are specially built-in mechanisms, criminals could sometime want to exploit any vulnerability in the system.
Belshe has continually reassured his clients that custodianship is the right path and the business has continued to make impact. Belshe said that the key to the success of cryptocurrency custodianship is the right combination of technology and procedure such that no one person could have access to the mechanism involved in accessing the funds.
Although BitGo is clearly a leader in the custodianship sphere, the company is saying that the real big institutional investor is looking for a custodian with deep pockets. This is the league which BitGo is yet to join. This also brings home the realization that even with the massive growth that the coin market has witnessed, it is still a small fraction of the capital market.