Bitcoin has so far failed to breach the coveted level of $50K. The crypto-asset has been targeting the said level for quite some time now. But the latest abrupt drop was more damaging than investors had previously assumed.
As a result of the market correction, over $1.89 billion worth of cryptocurrency futures positions were liquidated over the past day. While Bitcoin [BTC] took a plunge near $47K, Ether [ETH] fell close to $1,680 and it was from these two coins where most of the liquidations stemmed from.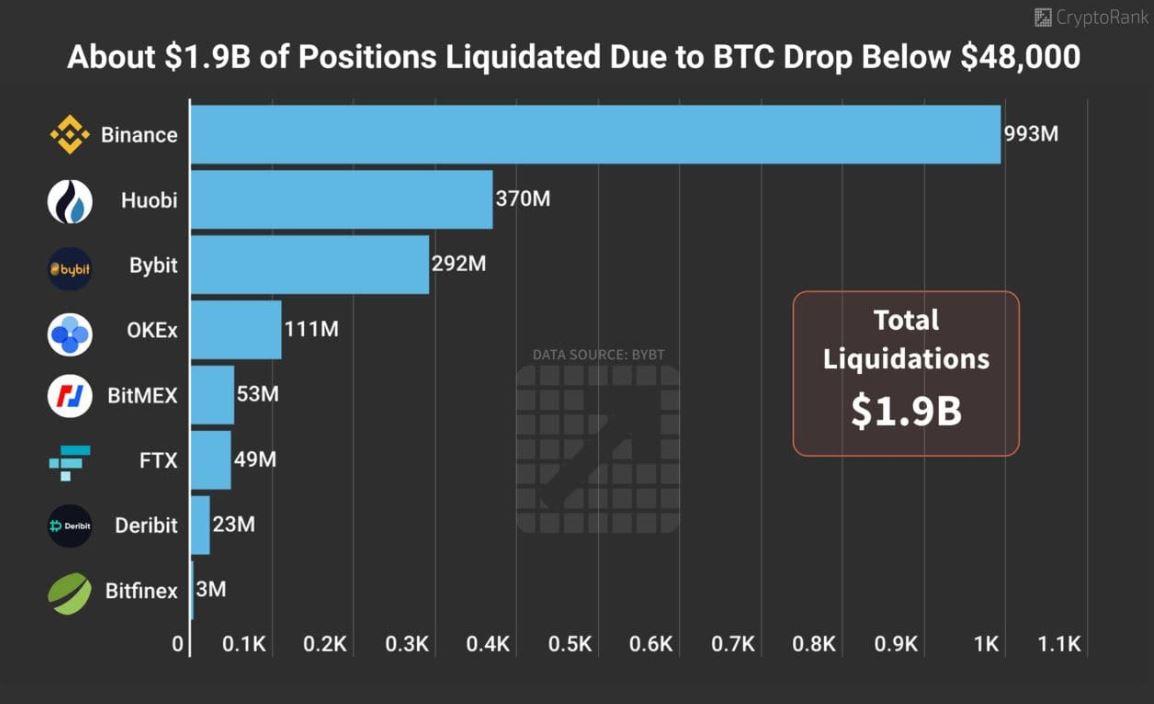 Besides, large liquidation also originated from other crypto-asset such as XRP, EOS, and Litecoin. Investors may have increased their risk appetite. But the over-leveraged position did little good for the market participants of certain trading platforms.
According to an analytics platform, CryptoRank, the impact of the pullback was seen the most by Binance which dominated the charts as it recorded a massive liquidation of $993 million.
In addition, $370 million was liquidated on cryptocurrency exchange Huobi Global, followed by $292 million on Bybit's platform. 
Bitfinex, on the other hand, saw the least liquidation of just $3 million worth of positions. The platform's CTO Paolo Ardoino explained,
"Bitfinex has almost 1B in open interest but extremely low liquidation rate compared to its competition. Finex seems to have traders that use leverage slightly more carefully."
Why the slow-down in Bitcoin's Price Movement?
Bitcoin's price appeared to have recovered a little after adding nearly $400 dollar in the last 2 hours. Even as the crypto-asset was consolidating above $48,000, its price looks a little less optimistic than last week.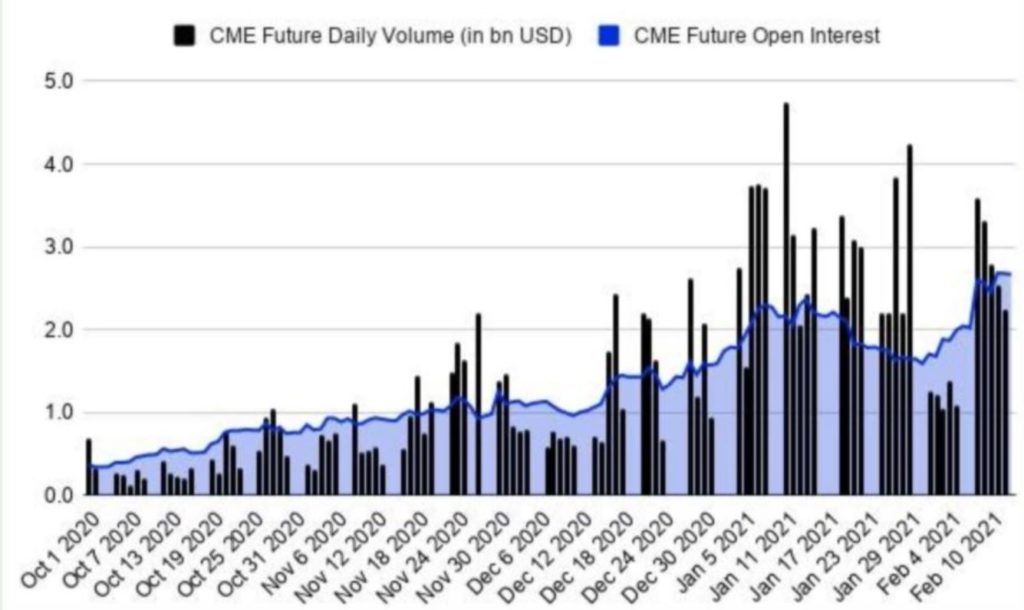 If the recent Bitcoin uncharted report is to be considered, the spot demand of institutions was declining as opposed to 2020's accumulation. The total number of withdrawals maintained an uptrend from exchange platforms, indicating that some users were still adding BTC to their portfolio.
Institutions had slashed their spot positions in December last year while rising demand for futures was seen the very next month evidencing that investors were now more comfortable risk in the market.
As Bitcoin's future/spot ratio started to rise in the charts, so did the open interest which recently hit a fresh high of $16 billion. However, the latest price action came as a surprise to many. Here's Why-
When BTC was trading a little over $49.2K, it was found that Coinbase Premium was already in the negative, and the current buying power at that time did not come from the exchange. This was according to analyst and CEO of CryptoQuant, Ki Young Ju who noted that $50K, with this factor at play, looked pretty tough.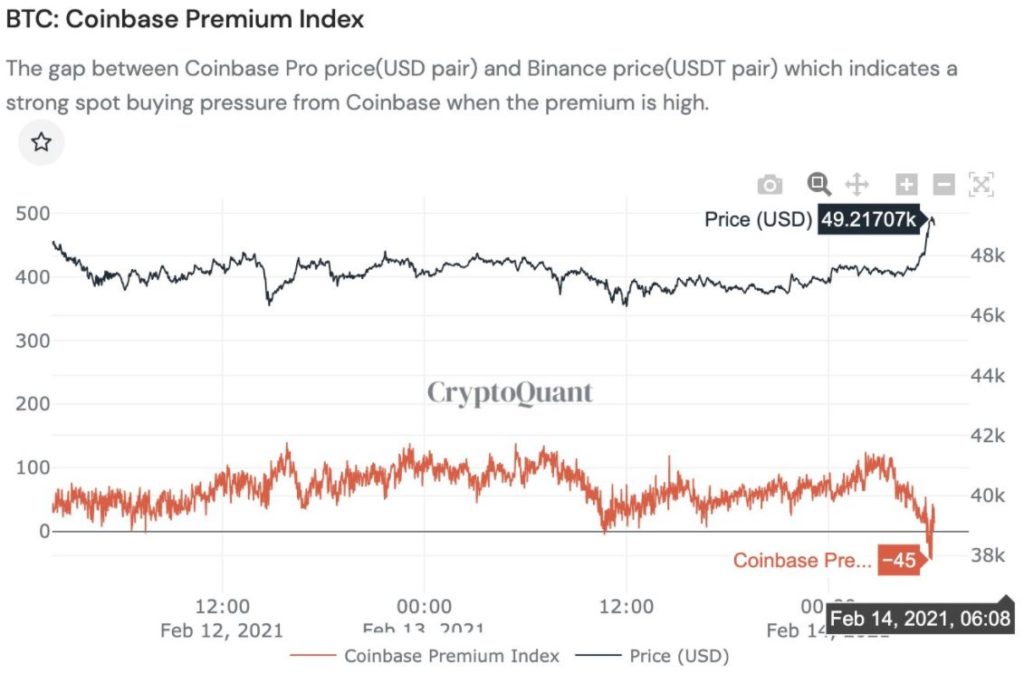 Recovery Hints In The Offing?
Despite the less bullish scenario, the analyst believes that now is the best time to buy crypto. Ki Young Ju went on to assert that,
"If you're a long-term investor, now is the time to buy BTC. Not sure how many corrections would be along the way, but the on-chain indicator says there are enough stablecoins in exchanges compared to Bitcoins to get another leg up."

---
If you found this article interesting, here you can find more Bitcoin news