Bitcoin's [BTC] unstoppable rally appears to have hit a break and the on-chain metrics point to short-term bearishness. The incessant rangebound action has demoralized investors. However, institutions have been maximizing efforts to include the world's largest cryptocurrency in their portfolios.
According to the prominent crypto enthusiast who goes by the pseudonym, 'Crypto Monkey,' the cryptocurrency market is yet to show its full potential in long run.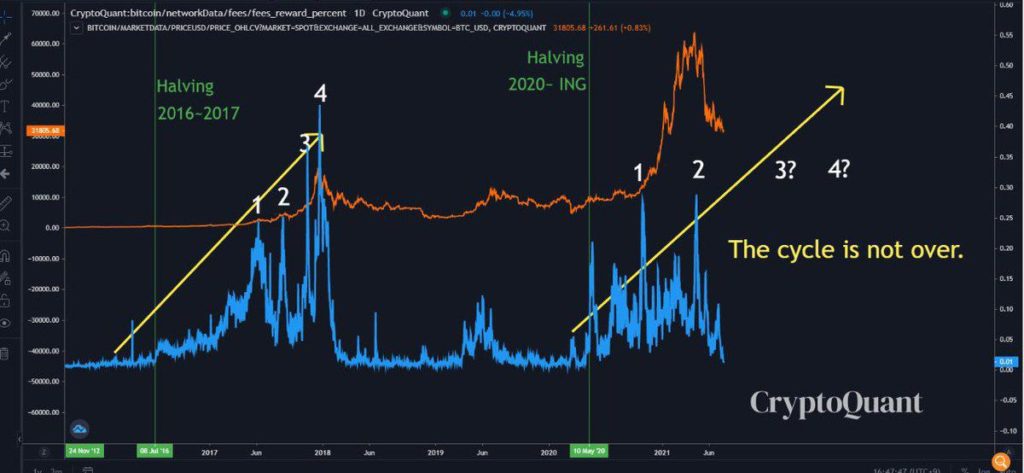 However, there is more to the story. Let's understand who is holding Bitcoin and who has given up on a potential bullish market.
According to the latest edition of Ecoinometrics' report, currently, whales are in control of nearly 5 million BTC. On the other hand, the "small fish" only control 1 million BTC. Due to the lack of price action Bitcoin has been struggling near the $30k level over the past couple of weeks. Despite this, most address groups are still accumulating, even though the figures are not impressive.
Hence, even chances of a parabolic move are bleak, it does seem like most entities are happy to bet on higher prices. Ecoinometrics counts this as a bullish sentiment.
How do the Bitcoin derivatives market look?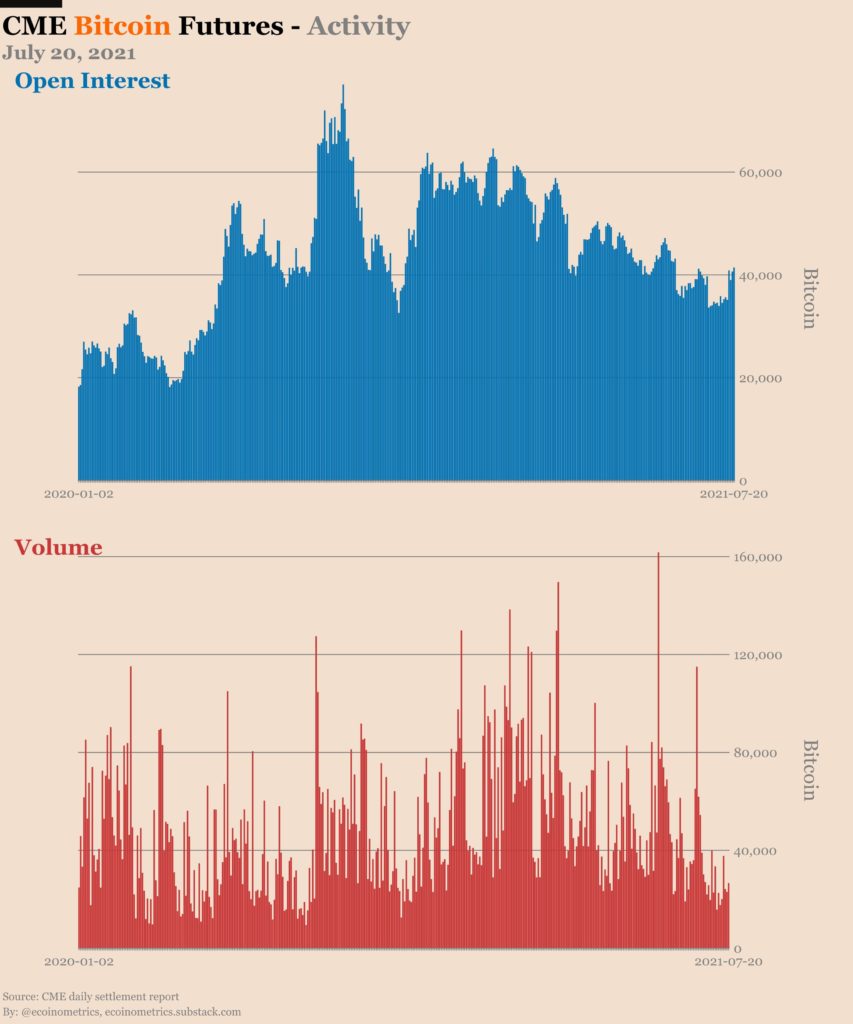 Not earth-shattering. The daily traded volume kept a low profile. Despite the open interest [OI] bounce back to 40k BTC, figures failed to project any notable hints. In addition to that, the options market has been quiet too.
In fact, more puts emerged at the $29k strike indicating that the market participants are treading cautiously. This is proof of how lacklustre the demand currently is for the digital asset in the spot markets.
Retail vs Institutional
The retail crowd have been slowly abandoning the scene and has given up hopes on the bull market. Along the same line, the report mentioned,
"All hope is gone and some have even turned short. The result is a level of net positions which is almost as low as during the crash of March 2020."
It is also important to view the macro trends. Recently there were reports stating that Bank of America [BOA] ratified Bitcoin futures trading last week. Such rising interest in the flagship crypto-asset ,as well as its associated products and vehicles, for the institutions cannot be turned a blind eye by the regulatory watchdogs. Taking the current sentiment of optimism among the institutions, the lawmaker may have to work around their concerns.
Fortunately, the over-the-counter [OTC] desk holdings branched from the general structure of outflows and surprisingly witnessed strong inflows. As a matter of fact, the figures broke away from the traditional outflows trend that Bitcoin had been since last November. According to Glassnode's latest chart, the net inflows was recorded to be 1,780 BTC this week.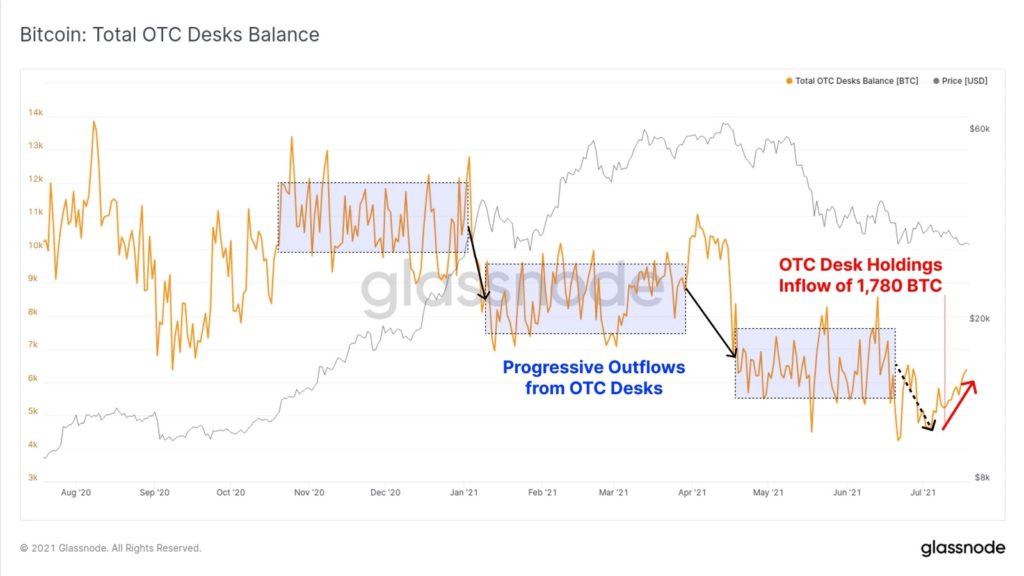 ---
If you found this article interesting, here you can find more Bitcoin news