The price of flagship cryptocurrency bitcoin has risen past the $10K psychological barrier, a price point that has eluded it since the infamous Black Friday in March.
Starting at around 8 PM UTC through midnight, bitcoin rose from about $9,570 to close at a monthly high of $10,429 according to data from Luxemburg-based cryptocurrency exchange Bitstamp. This represents a percentage gain of ~9% in a matter of hours. As of press time, this figure has fallen to about $10,100 which still represents a commendable 6% gain in eh last 24 hours.
Taking the cue from bitcoin, the rest of the crypto market has posted gains in the range of between 4% and 10% with the largest gain amongst the leading coins by market cap being NEO which has registered 11.75% gains in the last 24 hours.
Ethereum, the leading altcoin gained about 6.6% to touch $250. The coin has, however, retracted back a notch to $247 as of press time. The overall market cap also rose to $284 billion with bitcoin increasing marginally its lead over the rest of the coins with a 65.9% market dominance.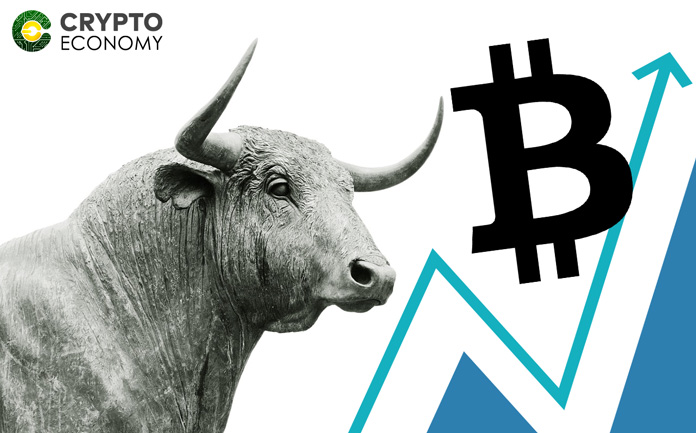 The recent price rise comes amid ongoing demonstrations in the United States coming on the seventh day. The protests relate to the death of George Floyd who was killed in the hands of Minneapolis Police last week. Some of the protests were marred with extreme violence resulting in looting and burning of businesses across the nation. Over the last day, President Trump has dispatched several members of the National Guard who have confronted the angry protestors. The situation does not seem under control.
Another more relatable incident to bitcoin is the massive whale transactions reported by Twitter bot Whale Alert (@whale_alert). Over the last 24 hours, the bot has reported large movements of crypto out of the leading cryptocurrency exchanges which signifies a consolidation of assets by whales. This could signify massive value transfers in the coming days and weeks as large volume traders transact on over-the-counter (OTC) desks.
A rise in OTC trades shows the increasing demand for the novel asset class by professional and institutional investors who are using the asset as a hedge against the volatility of the traditional assets which have in the last few months taken a hit due to the ongoing effects of the COVID-19 pandemic.
---
If you are interested in this project and want to be informed of everything that happens, visit our Bitcoin News section