Latest Bitcoin [BTC] News
Undoubtedly, the crypto marker is in turmoil and as prices print new lows, institutional grade investors are doing the opposite—foraying into the space en masse. Could this be pointers of what the future holds? Of course, no one knows what the price of BTC against the USD will be in the next couple of weeks or years but crypto evangelists like Tom Lee of Fund Strat are optimistic that BTC shall hit $15,000 by the end of the year.

It will be ideal if that is the case and after all, who won't like to see the market reverse from current lows? Encouragingly though, bears might be in charge but they are yet to breach and close below week ending Nov 25 lows breeding hope in the process.
And there is hope because recent data indicate that there is not only a spike in investment towards infrastructure as exchanges, wallets and custodial services but activity is on the rise. Compared to MasterCard—a megalith who have been in the space for at least 20 years, Bitcoin is catching up and the SEC boss is taking note.
While speaking in an interview, Jay Clayton said the use of crypto and blockchain jargon spiked after last year's super rally and hasn't slowed down since. We expect the SEC to double down their effort as they regulate the space and executing their mandate of "protecting" investors who ironically have control of their money as long as they own any of the asset's private keys.
BTC/USD Price Analysis
Weekly Chart – BTC/USD Price prediction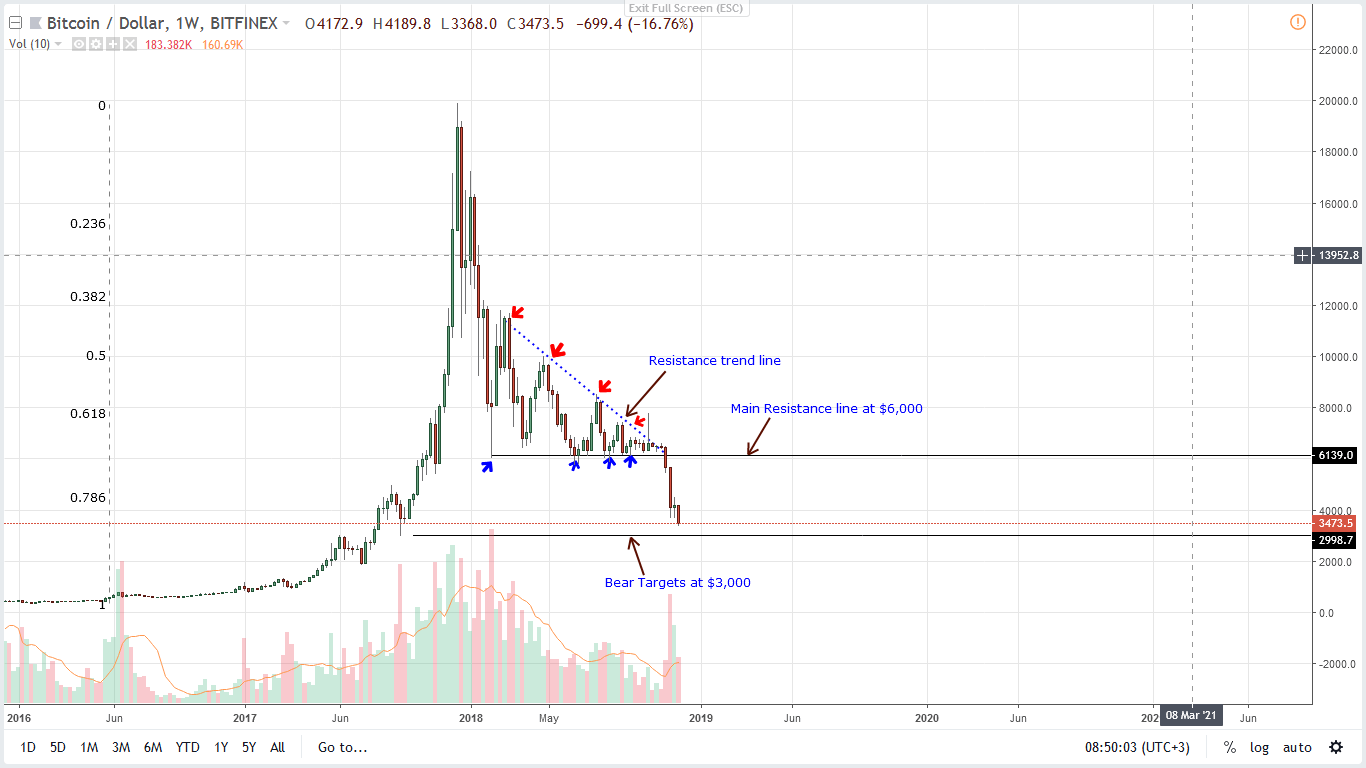 Price wise and BTC is sliding just like the rest of the market. It is down 11 percent in the last week and the result has been a break below $3,700 or Nov 2018 lows meaning our last BTC/USD price analysis is now valid.
Now, unless there are gains above this level, we expect prices to trickle lower and perhaps test $3,000 by next week. The only time we shall recommend buys is when bulls thrust prices above our buy trigger and resistance at $4,500. Before then, both set of traders should be looking for sells in lower time frames.
Daily Chart – BTC/USD Price prediction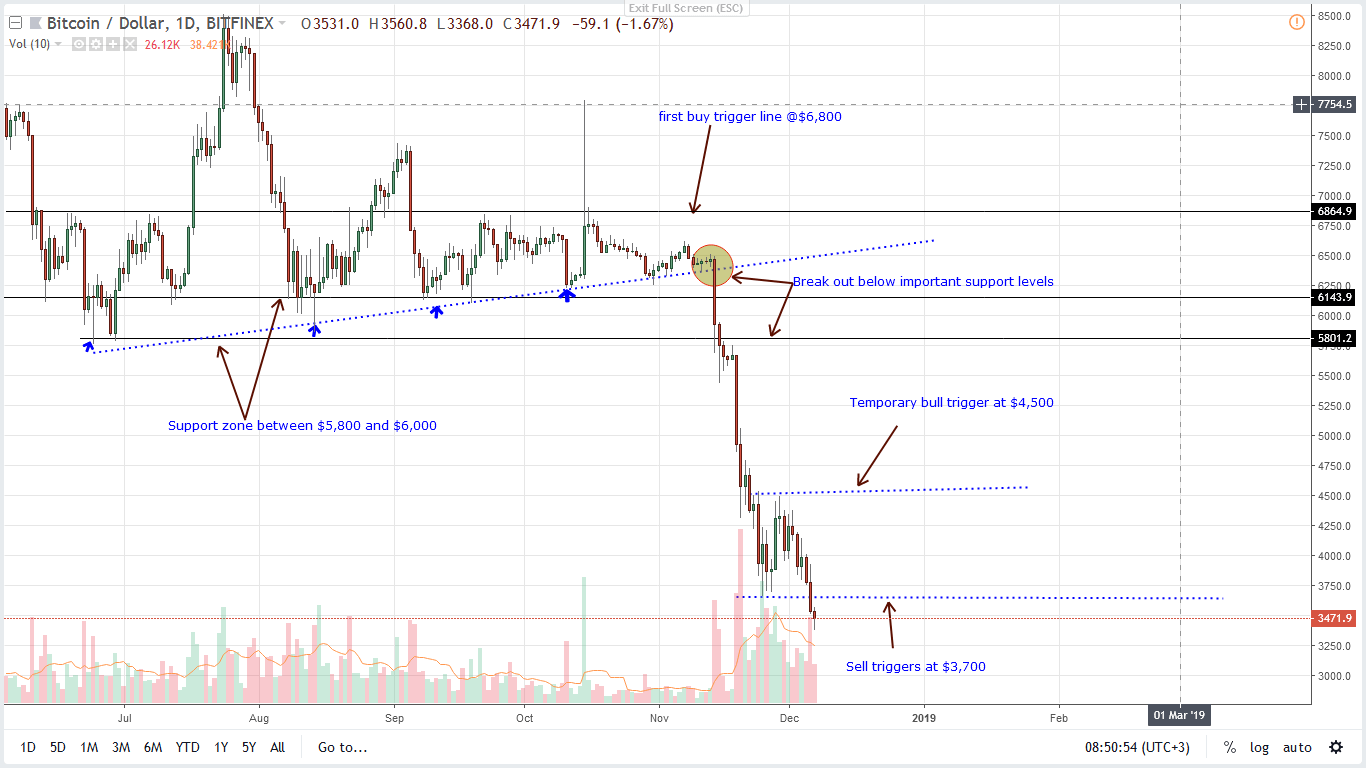 Like above, our trade plan remains unchanged and with sellers finally pushing and trading below $3,700, traders are stuck in a bear breakout pattern and technically every pullback is another selling opportunity.
To reiterate, odds are this meltdown will see BTC test $3,000 or worse $1,500 by the end of the year. If not and there is reprieve where bulls make a comeback, supporting prices at spot then we shall only buy once there are solid expansions above $4,500.
All Charts Courtesy of TradingView
Disclaimer: Views and opinions expressed are those of the author and aren't investment advice. Trading of any form involves risk and so do your due diligence before making a trading decision.