The popular cryptocurrency ATM operator, Bitcoin Depot is planning to turn into a publicly-traded company through an $885 million SPAC deal. The million-dollar partnership deal was signed between Bitcoin Depot and (SPAC) GSR II Meteora Acquisition Corporation. Bitcoin Depot is the largest crypto ATM operator in the world.
According to the latest reports, the deal between the two companies is expected to be closed by the end of the first quarter of 2023. Many companies have opted to merge through a Special-Purpose Acquisition Company (SPAC). These SPACs are usually created for the acquisition of an existing firm. In past, crypto exchange, Bakkt and Bitcoin Mining Firm, Cipher Mining were also listed on the stock exchange through SPAC deals.
These SPACs do not have any active business operations, as they raise funds through investors. However, these investors have the liberty to pull out their funds before the completion of the acquisition or the merger. Nonetheless, SPACs provide a more effective way for private companies to go live.
Bitcoin Depot Remains on Course Despite Market Crash
The agreement has been successfully signed between the two companies. Upon its completion, Bitcoin Depot will replace the shell company in the stock market. Moreover, GSR II Meteroa has raised around $320 million to help Bitcoin Depot in expanding its operations. But they can pull out their funds, leaving the Bitcoin ATM operator with fewer funds.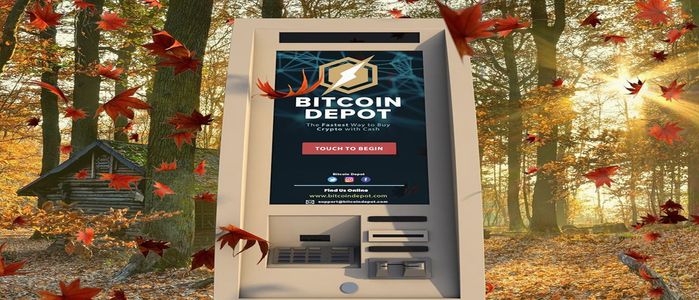 Bitcoin Depot has over 7,000 kiosks in the US and Canada. Since its birth in 2016, the company has managed to reach major stores and organizations, and it has a market share of 19.1%. It offers consumers the liberty of buying crypto through cash or debit cards. They can then wire the funds directly into their wallets.
Thus, the ATM removes the role of the crypto exchange. However, there has been a lot of criticism of Bitcoin ATMs due to the involvement of scammers. Previously, the UK Financial Conduct Authority (FCA) called out these ATMs and termed them illegal.
In addition to this, the Chief Executive Officer of Bitcoin Depot, Brandon Mintz has said that the company is rising high despite the turbulent crypto market. He believes that the bear run of the market does not influence the company and its decisions. Mintz also said that there has been a sharp increase in the use of crypto for payments and global remittances. Therefore, the company aims to avail the opportunity through the SPAC deal.