As expected, the United States financial regulator Securities and Exchange Commission (SEC) has once again postponed the ruling on two of the most anticipated rule change proposals seeking to launch Bitcoin Exchange Traded Funds (ETF).
Both Bitwise Asset Management firm in conjunction with NYSE Arca and VanEck together with SolidX in conjunction with Cboe BZX Exchange had filed their respective applications in January this year. According to the Securities and Exchange Act of 1934, the regulator is allowed a 45-day period to make an initial determination of whether to accept or reject the proposals.
Following Friday's decision to postpone the decision further, the SEC now has until May 16th (another 45 days) for the Bitwise proposal and May 21st for the VanEck/SolidX application to make a decision. However, the SEC still has an allowance to postpone further the decision. The Act allows the SEC a total of 240 days to make a decision on such rulings. In an official statement, the SEC stated the following in regards to the Bitwise application,
"The Commission finds it appropriate to designate a longer period within which to take such action on the proposed rule so that it has sufficient time… Accordingly, the Commission, pursuant to Section 19(b) (2) of the Act, designates May 16, 2019, as the date by which the Commission either approves or disapproves."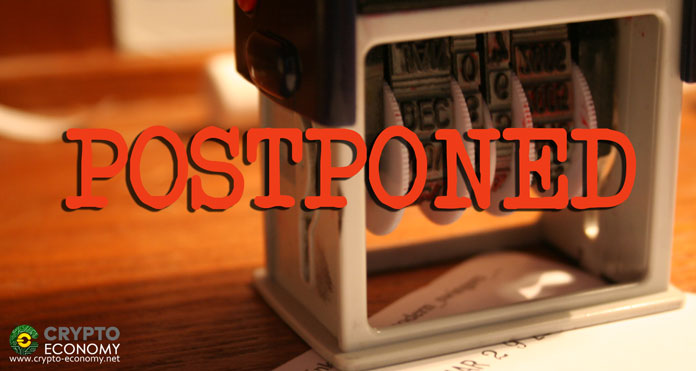 The VanEck/SolidX proposal was initially submitted back in March of 2017 but the commission has been postponing the decision to make a definite ruling ever since. At the start of January 2019, following the longest partial government shutdown in America, the application was withdrawn before the expiry of the determination period.
VanEck CEO Jan van Eck said that the decision was advised by the fact that the partial shutdown had led the commission to pause communication with the applicants. The application was again resubmitted to the SEC for consideration. However, the withdrawal had effectively erased the initial timeline which meant the commission was required now to consider the application as though it was being submitted for the first time.
Since both applications were officially published in the Federal Registrar in February, given the maximum period allowed by the SEC to make a determination on the applications, there is a chance that we could see the launch of the first ever Bitcoin ETF before the end of this year.