More clues and data continue to appear for the case of the Norwegian Bitcoin investor killed last week. At last, a suspect has been appointed and a warrant has been issued.
Last Monday, 24-year-old cryptocurrency investor Heikki Bjørklund Paltto was found dead by his roommate, in the apartment they shared after being stabbed more than 20 times.
It was initially mentioned that Paltto made a Bitcoin exchange in person shortly before his murder, and although the Oslo police did not give further details about the case at the moment, they assured that economic motives as the crime cause were not ruled out. Likewise, no information about any possible suspects was unveiled during that time.
However, a possible culprit has arisen. The Norwegian authorities have pointed out 20-year-old Swedish teenager Makaveli Lindén as crime's main suspect, which is why they made public his photograph and issued a warrant for his arrest.
According to the provided information, Lindén lives in Uppsala County, Sweden, and although he is only 20 years old, he has a broad criminal record consisting mostly of minor offenses such as robbery, threats and drug abuse.
Lindén's location is a mystery to the police at the moment. However, it is hypothesized that he returned to Sweden after the murder and subsequently left the country again, so he has become an international criminal and is wanted by Interpol.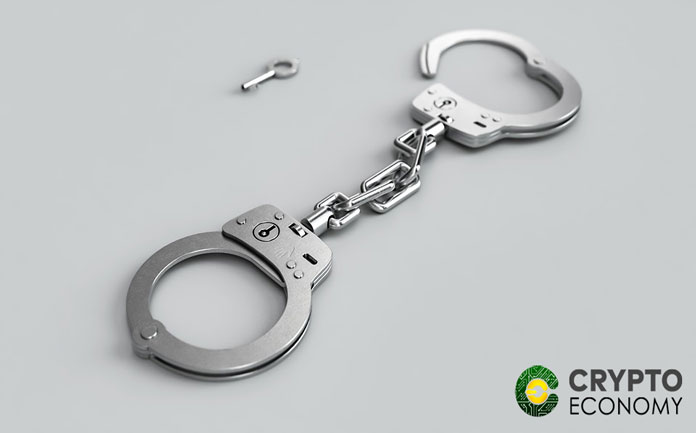 New murder theory
As Crypto-Economy reported, it was said that once the police knew that Paltto had exchanged Bitcoin in person a few days before his death, and that his investments with the cryptocurrency had yielded considerable profits, they formulated the hypothesis that his death was related to this.
Later, relatives of the victim declared that the young investor had earned more than $120,000, thanks to his Bitcoin investments, and that he had been exchanging them for fiduciary money to buy a home of his own.
Likewise, it was reported that apparently, a big part of the money exchanged was kept in the apartment located in the Majorstuen area where he lived, and that many people related to him knew about it.
This, in addition to the initial information of the trade, reinforced the theory that the murder was actually related to the Bitcoin exchange made by the victim, and that the murderer entered the apartment thinking it was empty with the intention to steal the money hidden in Paltto's room and flee through a window.
But the apartment was not unoccupied and after a fight between the two involved, the Norwegian young man was killed.
Despite all this, the representative of the intelligence and investigation unit of the Oslo police department, Grete Lien Metlid, assures that a new theory in which Paltto was a "random victim" is gaining strength, although she didn't give more details about it.