Binance is selling off all of its USDC reserves and also turning them into BUSD, Binance's own stablecoin. As a result, the supply amount of BUSD has crossed the $20 billion mark for the first time in the coin's history. Currently, the total supply stands at a whopping $21.7 billion. It is worth mentioning that this represents almost 15% of the stablecoins market which is currently worth $147 billion.
BUSD supply is on a tear, topping $20 billion this month for the first time ever

BUSD supply as a share of the overall stablecoin market is at an all time high of 15.48%

So far this month, the % of trades denominated in BUSD stands at 22% pic.twitter.com/k2fNHDhvrE

— Frank Chaparro (@fintechfrank) October 22, 2022
Furthermore, Binance announced that it would eventually convert all existing balances as well as newer deposits of USDC, USDP, and TUSD into BUSD. In October, the total percentage of trade denominated from BUSD stands at roughly 22%. BUSD is currently on its way to injecting itself into the stablecoin market as the top players already struggle for achieving dominance.
BUSD Aims to Ride High in the Stablecoin Market
Back in September, Binance came forward with a statement that it would proceed to cease a considerably long list of spot trading asset pairs for USDC, USDP, and TUSD. Any user who held the stablecoin till September 29 was required to convert them into BUSD at a 1:1 ratio. Binance mentioned that the initiative was taken to enhance the overall liquidity and capital efficiency for all users.
Many experts believe that the mass conversion from USDC to BUSD has sparked the second stablecoin war. The first war happened back in 2018 when USDT and USDC managed to completely replace TUSD, GUSD, and USDP. However, the major difference that is to be seen currently is the higher interest rates.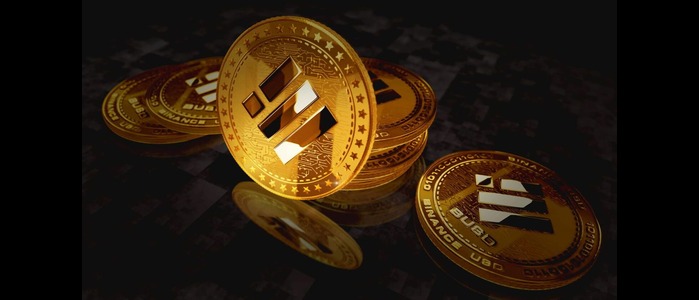 As of now, USDT is by far the greatest stablecoin defined by its total market capitalization. It is worth mentioning that 3 of the top 10 crypto assets on the basis of market capitalization are stablecoins. When combined, the total market capitalization is a whopping $134 billion. 
The crypto market appeared to gain some momentum at the start of the new week. However, the moves are considered to be typical ones as seen over the course of the previous few months. The market is seen to be within a range-bound channel. Thus, it is yet to be seen if this will have an impact on the volumes of different stablecoins.