In order to facilitate the exchange and storage of crypto across all EVM chains and Solana, the Trust Wallet browser extension has been launched. In addition, Binance Pay is also integrated with this extension.
Easier Transfers
By integrating Binance Pay's Trust Wallet with its platform, users can move their crypto from one service to the other more simply. There are now only a few clicks required to move your funds from Binance Pay to Trust Wallet, allowing you to take advantage of the plethora of DApps that Trust Wallet has to offer.
In spite of the fact that this feature might sound simple, it provides solutions to many issues that Trust Wallet users have been having previously. There is no doubt that both newcomers to the crypto space and seasoned crypto veterans will appreciate the ease with which this new integration provides. 
It is common for new crypto users to encounter difficulties with the transfer process since they are not used to long crypto addresses, gas fees, and the fuss associated with selecting the right network.
There is something particularly terrifying about the prospect of sending funds to the wrong address if you know that if you do this, you may lose all your assets permanently. It's no longer necessary to worry about putting in the right address because the new integration feature allows you to do that automatically.
Using the new integration and feature, users can purchase tokens on Binance through their trust wallet, where all they need to do is click on the "receive" tab for each token they wish to purchase. This will automatically open Binance for them and they only have to confirm the transfer in order to complete the process.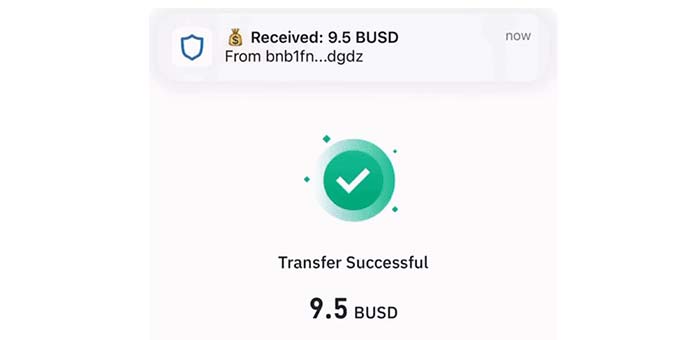 As a result of the collapse of FTX as well as the general bank run on crypto exchanges, Trust Wallet is gaining momentum in the market. Due to new actions being taken by Trust Wallet, it is possible that it will be able to gain traction among users in the near future. There has been a phenomenal rise in the popularity of its native token, which is expected to continue with new features in the future.
While the market is experiencing a bearish period with numerous bad news stories like Terra and FTX, it is important for companies to continue the path and show that they are eager to offer better services to grow faster. Whenever the winter ends, and the challenges are overcome, we can expect Binance, Trust Wallet, and similar projects to find great success.