The Binance Chain Development Community (BCDC), part of the wider Binance community has released a whitepaper for a proposed second blockchain-related to the first Binance Chain.
Dubbed the Binance Smart Chain, the new blockchain will be able to support the development and running of smart contracts similar to Ethereum, the leading smart contracts platform. This essentially puts Binance Smart Chain in direct competition with Ethereum.
Also, Binance Chain and Binance Smart Chain will be interoperable as will be the Ethereum Virtual Machine and the BSC. This means that decentralized applications (dApps) on the Ethereum network will be compatible with the BSC, however, reverse compatibility was not addressed in the whitepaper.
"The first practical and widely-used Smart Contract platform is Ethereum. To take advantage of the relatively mature applications and community, BSC chooses to be compatible with the existing Ethereum mainnet," Binance noted in its announcement on Friday.
According to the BCDC, the current Binance Chain blockchain provides fast block generation times and freedom to create Binance Chain compatible tokens but not nearly enough "freedom and flexibility" to create decentralized applications. For this reason, the development of the BSC was proposed to run parallel to the Binance Chain, taking advantage of the already successful BC features such as the use of the current Proof of Staked Authority with 21 validators.
"Both Binance Chain and Binance Smart Chain will allow transfers and other communication thanks to the native support of interoperability," Binance noted. "The Binance DEX will remain a liquid exchange venue of assets on both chains. This dual-chain architecture will empower its users to build their decentralized apps and digital assets on one blockchain and take advantage of the fast trading to exchange on the other."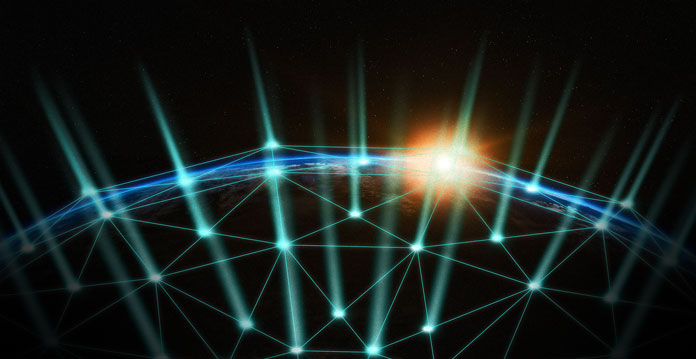 The launch date on the BSC is not yet set according to the announcement.
"We are not far from the initial version of testnet launch of BSC, which will start with fewer test nodes," the BCDC noted adding that "From there, wallets that support Binance Chain, including Trust Wallet, will be available soon."
Perhaps the biggest takeaway from this launch is the encroachment of the BCDC on the Ethereum turf. Ethereum has enjoyed the first-mover advantage so far while being able to fend off the competition.
---
If you found this article interesting, here you can find more Blockchain and cryptocurrency news