Popular cryptocurrency exchange Binance has partnered with London-based payments processor Koinal to increase the number of its fiat to crypto gateways to four. Koinal will allow Binance users to purchase cryptocurrency using both debit and credit cards issued by Visa and MasterCard as well as make bank wire transfers.
In an announcement made on Wednesday, the Malta-based crypto exchange said that its "users will now be able to use Visa and MasterCard to buy BTC, ETH, LTC, XRP, and BCHABC using Koinal, and start trading on Binance.com within minutes."
One benefit to using Koinal over the other available methods of purchasing cryptocurrency on Binance is the transactions fees. Koinal charges 2.5% of the value of the transaction. That is a percentage cheaper as compared to using Simplex, another partnership between the company and Binance. Simplex charges either a 3.5% fee or $10 on each transaction, whichever is the higher amount. A Binance spokesperson stressed this point saying "Koinal offers very competitive fees." Simplex, also offers an extra cryptocurrency for purchase and that's the Binance native token BNB.
Other than the low fees, Koinal's other selling feature is the number of supported jurisdictions. More than 170 countries as of launch time. Binance's Koinal service page lists about 20 countries that are not supported. These are Mainland China, Russia, USA, Vietnam, Bolivia, Colombia, Ecuador, Algeria, Bangladesh, Indonesia, Jordan, Kyrgyzstan, Morocco, Nepal, Saudi Arabia, Iran, Pakistan, Taiwan, and Cambodia.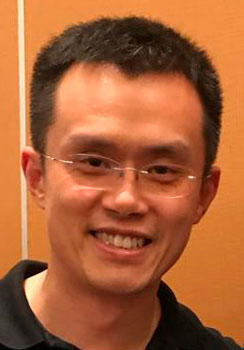 "Freedom to convert easily between fiat and cryptocurrency is key to bringing crypto further mainstream. As the blockchain industry matures, there is more demand to bridge the two worlds than ever before," Binance CEO Changpeng Zhao said on Tuesday. "At Binance, we want to provide users with the easiest way to enter and thrive in the crypto space. At the infrastructure level, we will continue to build fiat-to-crypto gateways in our effort to increase accessibility and adoption of crypto."
The other two fiat to crypto gateways already in operation are the partnerships with Paxos and TrustToken. These, however, only allow for bank transfers unlike Simplex's and Koinal's channels. With the Paxos channel, Binance users can purchase the newly launched Binance stablecoin BUSD as well as the Paxos coins (Paxos Standard) while with the TrustToken channel, users are able to purchase only the Trust stablecoin TUSD.