Binance Chain, the decentralized alternative cryptocurrency exchange by the leading digital assets exchange by trade volume Binance, is gearing up for public testnet release this coming week. According to Binance CEO Changpeng "CZ" Zhao, the Binance team is targeting Wednesday, February 20th, 2019 as the date to release the Binance Chain for public testing.
In a tweet, CZ wrote:
"Finally got a date, Targeting to release Binance Chain testnet (@binance_dex) for public testing on Feb 20th. This is a testnet; your feedback would be most valuable."
Last week, during a live AMA (Ask Me Anything) hosted on Twitter's Periscope platform, he provided some details of the upcoming Binance Chain decentralized exchange. For starters, he said that the platform has been accessible to "selected partners" including blockchain explorers and wallet developers who were building complementary services. Through the AMA we learned that hardware manufacturer Ledger was part of the selected partners which means that the DEX will support the products of Ledger right out of the gate. Other hardware wallet manufacturers including KeepKey and Trezor will be added in the future.
Additionally, CZ also revealed that the new platform will have a $100,000 listing fee, a purposefully high figure with the intent to discourage listing of "spam [and] scam projects." The Binance Chain will be accessible on all major operating systems including Windows, Mac OS, Linux, iOS and Android. "Binance DEX works very similar to bitcoin," he said during the AMA. "So most transactions are transparent. There's no hidden transactions or private transactions." A video of the teaser platform was released in demo back in December.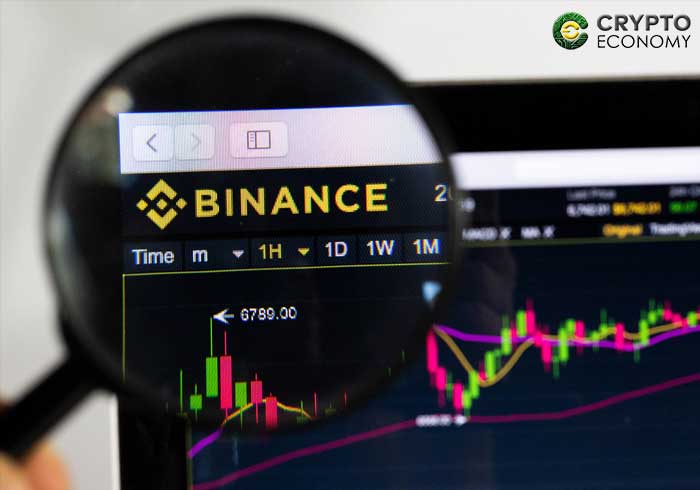 The major difference between the present Binance exchange and the new Binance Chain DEX is that the Binance Token – Binance Coin [BNB] – is based on Ethereum's ERC-20 standard. The Binance Chain will see the launch of an own blockchain with its native BNB token. The token will work similarly on both platforms.
"Binance Coin on the Binance Chain is the same as the Ethereum coin on the Ethereum network. You will have to use it to pay for network transactions, as gas."
CZ explained. Additionally, as a decentralized exchange, Binance Chain users will be solely responsible for their private keys.
The Binance Chain will implement a Delegated Proof of Stake (DPoS) consensus mechanism similar to more popular EOS blockchain. For the upcoming testnet release, CZ said that:
"I think for the testnet right now we elected to run eleven test nodes. I think any number is fine. The number of validators in our network will be small mainly for performance reasons. So it will not be as big as the Bitcoin network with thousands of nodes. It is going to be more like NEO…or even Ripple…smaller number of nodes and each node will be rather large."