The US-based subsidiary to leading cryptocurrency exchange Binance America is upping its ante to ensure that it is the best exchange in the US market. Starting November 1st, the exchange has enabled cryptocurrency purchases using debit cards in addition to two other payment methods. So far, since its launch, Binance America has been allowing its users to deposit and withdraw funds using the Automated Clearing House (ACH) as well as direct bank wire deposits. Now, Binance.US users will be able to buy cryptocurrency directly using their payment cards. The exchange, earlier this month, increased the threshold limit for ACH deposits from the initial $5,000 to a possible $30,000 once the user clears the previous limit.
The exchange, which has been in operation for about five weeks now since its September 24th launch, has grown in both leaps and bounds. The exchange, which initially started with the support of seven virtual assets has increased its asset portfolio to 24 according to a Friday November 1st press release. In addition, the exchange announced that its users are now trading more than $15 million worth of virtual assets in a 24-hour timeline.
This is just the beginning. We want our marketplace to stand out as an easily accessible, educational platform for anyone looking to participate in this global movement.
Said Catherine Coley, CEO of Binance.US on Friday.
Here's the latest list of all the supported assets according to the Friday press release: Bitcoin (BTC), BNB, Ethereum (ETH), XRP, Bitcoin Cash (BCH), Litecoin (LTC) and Tether (USDT), Algorand (ALGO), Basic Attention Token (BAT), BUSD (BUSD), Cardano (ADA), Chainlink (LINK), Cosmos (ATOM), Dash (DASH), Dogecoin (DOGE), Ethereum Classic (ETC), IOTA (IOTA), NEO (NEO), Ravencoin (RVN), Stellar (XLM), Waves (WAVES) Zcash (ZEC), and 0x (ZRX). NEO and Cosmos' ATOM tokens were the latest to be added on October 30th.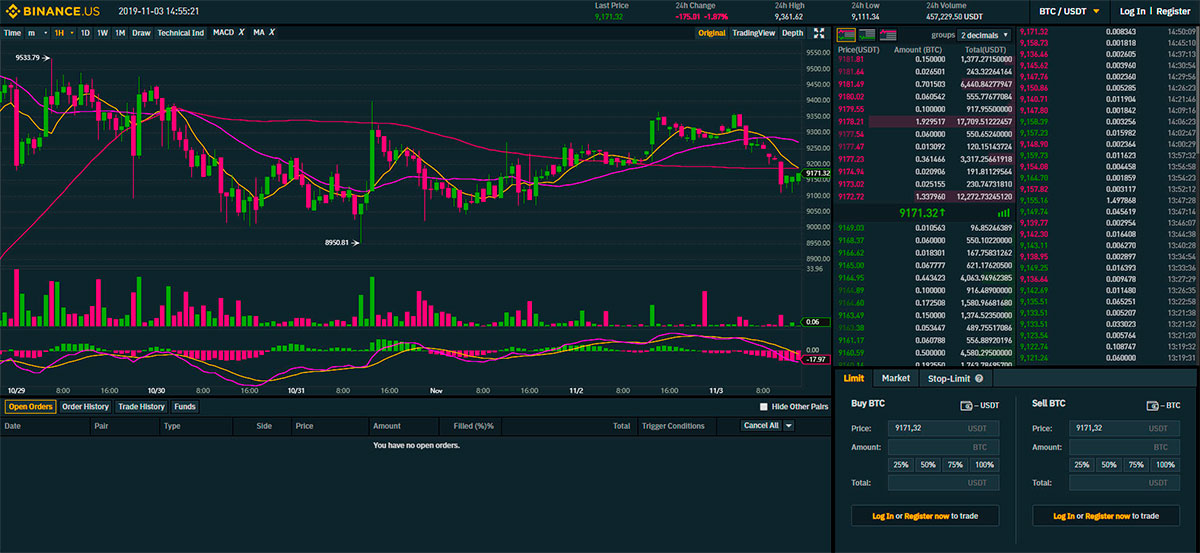 Binance America only operates in about 37 US states due to regulatory limitations. However, according to the press release, the exchange is seeking permits to expand operations across the US, bringing its services to all Americans. Coley added in her comments that:
In the coming months, Binance.US will continue to expand its roadmap with a continued aim to lower barriers to entry for new and existing users. Beyond a means of asset exchange, Binance.US aims to help users access, evolve, and be in control of their own personal wealth.
If you found this article interesting, here you can find more Cryptocurrency News