Online casinos also take the next step in adopting blockchain technology. Such is the case of Betstreak, an online casino brought by a team of great gaming professionals with an impressive portfolio of more than 10,000 hours of experience in the gaming industry in Asia.
With the mission of taking the game to the next level where players can enjoy in a safe environment, Betsreak allows users to provide the best and most innovative games in a fun and safe environment, which Betstreak is ready to lead the way to revolutionize online gaming in Asia.
Betstreak now offers to users the opportunity to be part of their business by buying their tokens at the ICO which will begin on October 1 with which participating contributors can share a portion of the net profit of the casino.
Betstreak is one of the few Bitcoin licensed gambling sites, launched in August 2016, having grown to become one of the most reliable and popular Bitcoin gambling sites with over 3,500,000 euros and 1500 BTC bets, and with a profit of 2150 BTC.
It is listed within the top 10 Askgamblers casinos, with a high score of 9.23 / 10 with many trusted reviews and satisfied customers. It is also listed on many review sites and affiliates such as GPWA, Latestcasinobonuses, etc. It currently has more than 8000 registered players, with more players joining every day.
Large online casinos such as Pinnacle Casino or Bet365 only accept fiat coins. Even within cryptographic casinos such as satoshidice.com and etherroll.io, many of them do not have a valid gaming license, which will pose a problem for both players and operators, since gaming is a highly regulated industry. Within the small group of licensed online casinos that accept cryptocurrencies, most of them only accept bitcoin as payment, and other cryptographic coins are not usable on their platform.
Betstreak is the first licensed Blockchain casino to solve these problems. It has a valid Curacao gambling license and currently accepts bitcoins and fiduciary currency for all its RNG games (games with number generator system at Gambling, Blackjack, Roulette, Baccarrat and Craps), and live dealer games (Games that show live dealer images in front of a camera).
The opportunity of Beatstreak ICO
Beatstreack's proposal with this ICO is based on making investors no longer play against "the house", but instead become "the house." Investors can be part of the business. Unlike other ICOs, players can now play on the betstreak.com website. On the other hand the people of Beatsreak tries to address the problem of the acceptance of other cryptographic currencies by building an online payment platform for the use and integration of the 10 main ones.
With this ICO they are looking to increase the investment to be able to develop more products, including the platform of payment in its own cryptocurrency and to incorporate more suppliers of games, as well as to include Bitcoin Sportsbook and platforms of poker.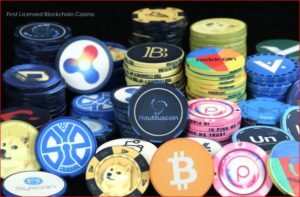 They are working on developing a Multiple Currency Platform API (MCPA) to allow different digital coins to be played with the existing casino platform. The MCPA will allow players to use any currency (LTC, ETH, BCH, etc) to play and conduct transactions using their native currencies. Players do not have to worry about exchanging their currencies or exchange rate losses. MCPA can also be used as an API add-on for other licensed casinos, therefore, they will be able to use this as one of their main current income by charging a fee for the use of the MCPA.
Betstreak.co will create 200,000,000 tokens (Betstreak or BST chips) to represent 100% of www.betstreak.co. No new tokens will be created. Exchange rate will be 1 ETH = 1000 BST.
The first sponsors will get a higher percentage of the public's shares, which means they will receive more coins as soon as they contribute.
ICO begins on October 1, 2017 at 0:00 GMT +8 and ends on November 1, 2017 at 0:00 GMT +8. The currencies accepted in this ICO will be: BTC, ETH, and LTC.
To purchase BST during the pre-sale period, the user must register or log in to and deposit the BTC / ETH / LTC with which he wishes to contribute. The Pre-sale will be in the 3rd week of September 2017.
Betstreak will never ask you for your private key or ask you to transfer it to a private address. All purse addresses will only be on the official ICO website, ico.betstreak.io. For more details we recommend to review the project White paper.
By the Crypto-Economy team